#SaveKidsLives campaign goes live globally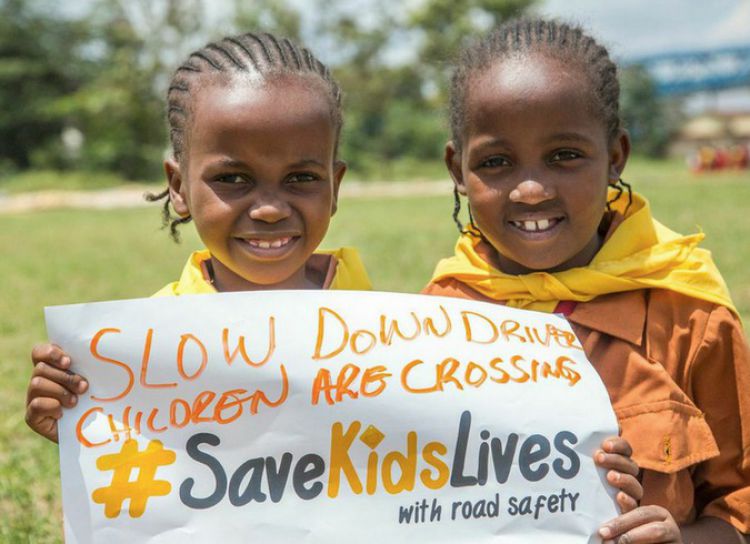 Hosted at
www.savekidslives2015.org
, #SaveKidsLives is the official campaign for the Third UN Global Road Safety Week which will take place in May 2015. The focal point of the campaign is a '
Child Declaration for Road Safety
' which reflects the voices of children around the world, their demands for road safety and concerns when travelling on the roads.
The Declaration is a joint effort between children and experts at the UN Road Safety Collaboration – and as such is a call for policy makers to implement the life saving measures of the Decade of Action for Road Safety.
The Declaration is also a call for a target to reduce road fatalities globally to be included in the UN's post-2015 Sustainable Development Goals (SDGs) so that children everywhere can be kept safe on the world's roads. (…)
The campaign asks people to sign the Declaration, to take a 'safie' photo with the campaign signboards to show support, and then around May 2015 to deliver the Declaration to policy makers at all levels around the world. (…)
Watch the
#SaveKidsLives Road Safety Animation
.