Frotcom Angola's Director on "Bom dia Angola"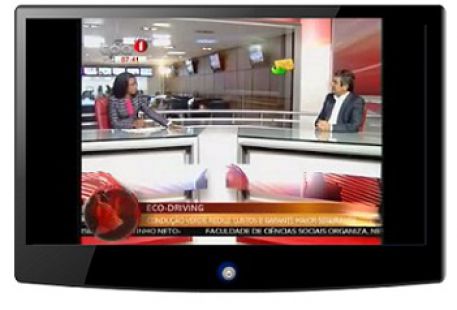 "Bom Dia Angola", the country's most popular morning news show, recently hosted an interview with
Frotcom Angola's Director, Mr. António Barros
. The segment focused on road safety and spotlighted the benefits Frotcom's Eco-Driving module offers in savings, by constantly monitoring driving behaviour, pre-empting road accidents and reducing CO2 emissions.
Frotcom's solution monitors acceleration and braking, idling, speeding and even over-revving (RPMs) to promote eco-driving, reduce fuel consumption and vehicle wear, as well as curbing aggressive behaviour at the wheel. Mr. Barros' interview also touched relevant issues such as fuel and cost reduction through green driving practices, as well as additional benefits for adopting companies in terms of insurance-friendly, safe driving practices, reduced maintenance and fleet overhead, and internal reporting and monitoring.
The full interview can be seen
here
(interview in Portuguese).