Mobile Frotcom billboard on the roads of Europe
rotcom Macedonia has struck a deal with international road haulage company and Frotcom customer LKW Tripchev to boldy feature Frotcom brand logos on one of the company's truck. The bold branding transforms this vehicle into a mobile billboard and the wording communicates in a simple and direct fashion the company's identity and services to any interested parties on the road.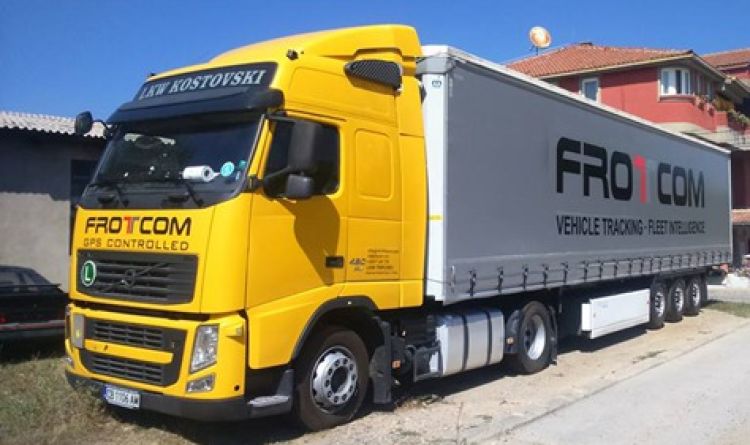 Commenting on the deal,
Dragan Kostovski, CEO of Frotcom Macedonia
, said, "
This truck will be driving across the European Union, primarily Germany, Benelux and Denmark but also elsewhere. What better way to promote Frotcom than through Frotcom-managed vehicles on the roads of Europe?
"
Post tags:
Billboard campaign
Fleet management
Frotcom
Frotcom Macedonia
LKW Tripchev
Vehicle tracking