Frotcom Quality Management System in the Works
Recent years have seen substantial growth for Frotcom, consolidating its local position and successfully launching itself on the world market, through its extended network of partners. Meanwhile, Frotcom has also earned an exceptional reputation in the industry – a feat acknowledged in honors such as the PME Lider and PME Excelência Awards, Optimus Innovation Awards, Microsoft Bizspark and Eurecan European Venture Contest.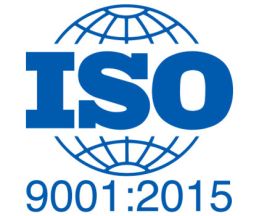 Unwilling to settle on past laurels Frotcom is keenly aware that in this industry – more so than most – quality assurance is only viable through the optimized management of both processes and resources. As such, it has been strategically developing a Quality Management system eligible for international ISO certification.
The implemented ISO-compliant management system translates directly to a more efficiently run company, improved service quality and higher customer satisfaction, which will bring considerable advantages in the marketplace. Not only does this communicate to potential customers that Frotcom has good quality assurance processes in place, it also fosters dynamic growth.
Frotcom looks forward to announcing the roll out and implementation in the near future.

About ISO 9001
ISO 9001 is the international standard that specifies requirements for a quality management system (QMS). Organizations use the standard to demonstrate the ability to consistently provide products and services that meet customer and regulatory requirements. ISO 9001 was first published in 1987 by the International Organization for Standardization (ISO), an international agency composed of the national standards bodies of more than 160 countries.
The current version of ISO 9001 was released in September 2015. Organizations of all types and sizes find that using the ISO 9001 standard helps them:
Organize processes
Improve the efficiency of processes
Continually improve
More than one million organizations from more than 160 countries have applied the ISO 9001 standard requirements to their quality management systems.
Post tags:
Eurecan European Venture Contest
Fleet management
Frotcom
Frotcom International
Improve efficiency
ISO 9001:2015
Microsof Bizspark
Optimus Innovation Awards
Organize processes
PME Excelência
PME Líder
Quality Management System
Vehicle tracking