Big Data at your fingertips with Frotcom Analytics
No, it's not magic. Once you implement Frotcom, your vehicles' tracking data will start to pour into Frotcom's extensive databases. Over time, this generates a sizeable amount of business intelligence on your operations and performance.
Companies all over the world are increasingly tapping into such data stores to cut costs and boost revenue.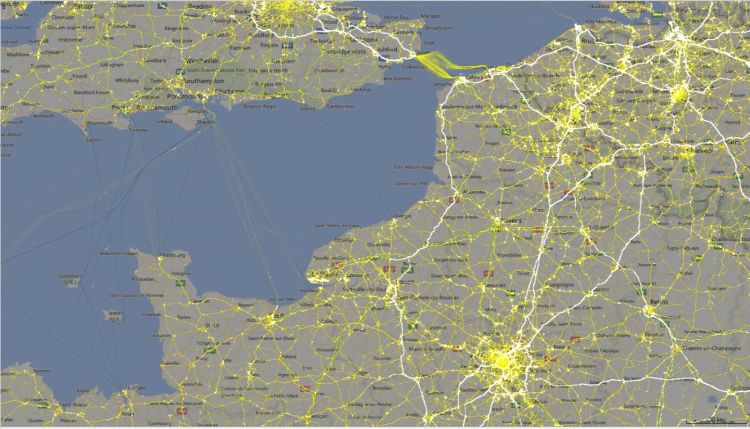 Millions of records collected by Frotcom daily
Frotcom Analytics was developed to offer you the perfect tool to mine this "Big Data." It allows you to shift through the treasure trove of valuable knowledge and provides you with actionable insights by highlighting information about your fleet that you probably haven't been aware of. By using data mining methodologies, Frotcom Analytics is able to give you intelligence on your fleet and operations which would be very hard to obtain by simple observation.
The end result? You'll be able to put all that data to use and know far more about your fleet than your competitors know about theirs.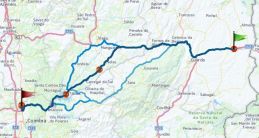 Vehicles using different routes
How does it work? For example, Frotcom Analytics will immediately spot inefficient routes. The system will automatically detect – even when no route planning is used – when any of your vehicles uses a different path than other vehicles did in the same circumstance. This is usually a sign that something needs to be looked into. You will even know the additional cost of this alternate route, so you can immediately correct and avoid inefficient trips, saving a lot of money in the process.
There's also the Benchmark module in Frotcom Analytics, which allows you to compare the performance of your fleet with the average performance of similar fleets. So for the first time you will know if you are doing better or worse than your competition. Quite an important piece of information at your disposal, right?
Ask your Frotcom Certified Partner how Frotcom Analytics can be activated for your account.
Post tags:
Frotcom Analytics
Intelligent fleets
Benchmark
Vehicle tracking
Actionable insights
Business intelligence
save money