B2Gold Namibia improves drivers' behavior with Frotcom
B2Gold Corp. is a Vancouver based gold producer with three operating mines (two in Nicaragua and one in the Philippines) and a strong portfolio of development and exploration assets in Nicaragua, Burkina Faso, Colombia and Namibia.


Client Challenges
The construction of the Otjikoto Gold mine, located 300 kilometres north of Namibia's capital city of Windhoek, started on January 2013 and will continue into the fourth quarter of 2014. It is anticipated that gold will be produced during the fourth quarter of 2014 with a ramp up to full production in early 2015. With a fleet of 100+ light vehicles involved in this operation, B2Gold Namibia needed a way to quickly know at all times the current status and whereabouts of all its vehicles at any given time, as well as to evaluate fleet performance and driving behavior.  
Frotcom Namibia's approach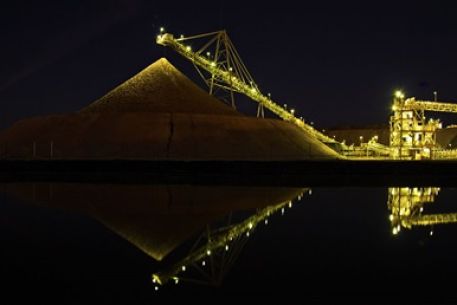 Known as a reference in Namibia, Frotcom Namibia was asked to present the Frotcom system to
Mr. Leonhard Hinterholzer, Procurement & Logistics Manager
in conjunction with
Mr. Wayne Mauk, Maintenance Manager and Trainer at B2Gold
and to organize a free trial in one of B2Gold Namibia's vehicle. Frotcom Namibia, responded very quickly to questions and queries, the free trial was immediately implemented and a cost-effective proposal developed to meet B2Gold Namibia needs.  
Benefits achieved
According to
Mr. Leonhard Hinterholzer
, "
With a competitive price and cost of ownership offering, Frotcom is providing the company with a clear view of the monitored vehicles and drivers. We also remarked that, with the installation of Frotcom, there was an immediate impact on safety factors such as reduction in speeding violations and a positive driving behavior
". He also stated that "
the Frotcom training process worked very well and the support is effective
".
Since implementing Frotcom, B2GOLD Namibia has been able to effectively monitor its vehicles, improve drivers' behavior, while optimizing fleet efficiency.