N.G.R.C. is reducing operating costs with Frotcom
N.G.R.C., an Angolan company working across multiple sectors such as transportation and construction, relies on Frotcom - Vehicle Tracking & Fleet Intelligence System - to reduce fuel consumption and maintenance costs.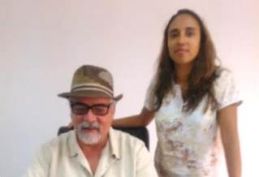 Nelson Caetano, Founder and Owner at N.G.R.C. and Aliandra Caetano, Director at N.R.G.C.
N.G.R.C - Nelson Gonzaga Ramos Caetano, LDA., brings 30 years of experience in fuel transportation services in Angola. N.G.R.C. also provides wholesale fuels and lubricants, installation of gas pumps, and construction of gas stations.
The company maintains a fleet with more than 200 vehicles which consist of tanker trucks to transport fuel and dump-trucks to transport water, soil and big machinery. Its national coverage and field activities have demanded better monitoring of the vehicles for cost decrease.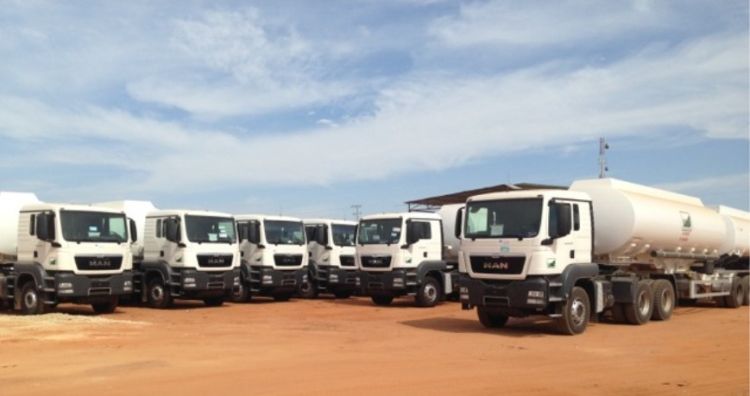 The fact that Frotcom provides an all-inclusive solution with no hidden or extra costs was one of the reasons why N.G.C.R. decided to install Frotcom. Today, N.G.R.C. fuel transportation services combine their dispatch methodology with Frotcom's technology.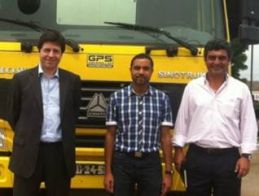 Valério Marques, CEO at Frotcom International, Marco Rebelo, Fleet Manager at N.G.R.C. and António Barros, General Manager at Frotcom Angola
"We work with Frotcom since 2010 and taking into account the great benefits that it brought to our company, we can say that it is a good investment. Frotcom is a company that considers our opinions and concerns, always giving professional advice. We hope that Frotcom continues to improve and innovate, so we can all benefit", said Mr. Marco Rebelo, Fleet Manager of N.G.R.C.

For a complete profile of N.G.R.C. visit the website.