Albatros Company boosts fleet performance and productivity through Frotcom
Frotcom's fast, secure and reliable system helps Albatros to improve fleet productivity and optimize its processes.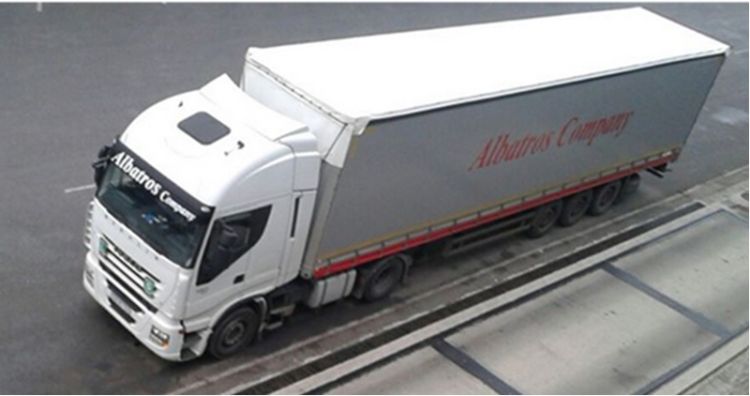 Kosovo-based Albatros Company built on success and synergies, upraised their offer and developed a transportation division. Over time transportation blossomed into the core business and the company's fleet grew with it, going fully international. Today, Albatros operates routes across Europe, manages multiple daily deliveries to neighboring countries (including Serbia, Montenegro, Macedonia, and Albania) and its fleet handles specialized goods such as refrigerated freight and hazardous materials (ADR).
Originally a cement producer, Albatros continues to support its original business and also provides construction, paving and road maintenance services.  
Client Goals and Challenges
Operating in a competitive market with fast growth, Albatros was in need of a solution that enabled them to maximize performance and productivity. The company realized the potential benefits of an intelligent fleet management solution, and Frotcom was well-rounded, documented and easy-to-use, meeting all the company's needs and introducing analysis and reports that could improve performance even further.
Actual installation and implementation, performed by Frotcom Kosovo, was also a quick and hassle-free affair despite the scheduling demands of a hard working fleet.
"
It was very easy to be convinced about Frotcom products as they really offer what we need. You cannot find that kind of 'application' anywhere in our market
", said
Mr. Baton Hoxha, Sales Manager at Albatros Company
. "
The team was very professional, they knew where all the wires were in the vehicles, and did a remarkable job
".  
Client Benefits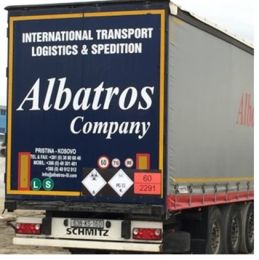 Real time tracking, routing and fleet management have equated to improved delivery times, greater reliability and enhanced customer confidence.
One of the top benefits is to know where vehicles are, and where they will be, which can ensure accurate ETAs (Estimated Times of Arrival), enhance productivity and planning.
While is early yet to put numbers on the improvement, Albatros is keenly aware that things are getting done faster and better across the board.
Mr. Baton Hoxha
concluded that "
Knowing exactly where our trucks are and being able to predict where they will be in three hours' time is a boon to productivity and planning. Frotcom offers fast, reliable and secure information, and Frotcom's Smartphone app lets us track our vehicles wherever we are
".
Visit
Albatros
's corporate webpage.