Frotcom International receives SME Excellence status for third year running
Frotcom International is proud to announce that it has renewed the distinguished SME Excellence status in 2016 (in Portuguese "PME Excelência 2016") for the third year running.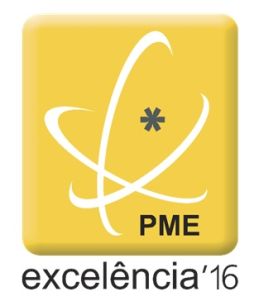 Frotcom International renewed the status of SME Excellence in 2016 after have been obtaining these statutes - SME Leader and SME Excellence - since 2014. Issued by the Portuguese Ministry of Economy through IAPMEI (Public Agency for SME and Innovation), this esteemed notoriety and visibility status, indicates that Frotcom International is one of the best SMEs in Portugal and recognizes the quality of its performance and low-risk profile.
For Frotcom, this award is the recognition of work developed every day, not only by Frotcom International but also by all Frotcom partners, who seek excellence under continuous improvement to provide the most intelligent solutions for professional fleet management.  
Post tags:
Frotcom
IAPMEI
PME Excelência
Intelligent fleets
Vehicle Tracking
Fleet Management
SME Excellence