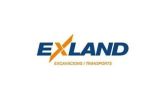 Spanish civil works specialist, EXLAND has been collecting valuable information about its fleet's trips and loaded and unloaded cargo since adopting Frotcom's fleet management software.
Exland, based in Barcelona (Spain), helps organizations across a number of civil works industries, from earth movement and urbanization to road maintenance and transport service networks. Its fleet of specialized machinery is continuously renewed with the latest developments to ensure it fits with the conditions of every construction scenario.  
Client Goals and Challenges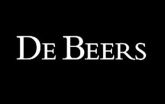 Established in 1888, De Beers is the world's leading rough diamond company with unrivaled expertise in the exploration, mining, and marketing of diamonds.

Together with its joint venture partners, De Beers operates in more than 20 countries across six continents, employing more than 13,000 people, and is the world's largest diamond producer with mining operations across Angola, Botswana, Namibia, South Africa, and Canada.