Passenger Land Transportation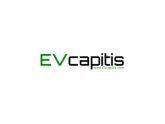 The Portuguese company integrated all its fleet vehicles data in Frotcom, including electric vehicles (EVs), and enjoyed several benefits.
Evcapitis is a Portuguese individual passenger transport company founded in 2017.
The company was one of the first organizations to have EVs working with TVDE (individual and paid passenger transport of vehicles demarcated from an electronic platform), with 49 vehicles in its initial year, including electric and diesel vehicles. Due to its continuous growth, Evcapitis' fleet is expected to exceed 300 vehicles by the end of 2023.
The group currently has 214 vehicles equipped with Frotcom, of which 25 are electric (EVs).
Passenger Land Transportation
The Namibian passenger transport company uses Frotcom's fleet management system to reduce fuel costs and mitigate risks.

Known as "Emangweni Transport", Rundu Bus Service founded in 1994 has been specializing in staff transportation for the past five years. Nowadays, they employ 4 buses dedicated to staff transport mainly in Rundu, the Okavango region, Windhoek, and the Khomas region of Namibia, transporting more than 500 commuters a day.

After being contacted by a Frotcom sales representative, Abraham Nkomo, Branch Administrator of Rundu Bus Service, went through the demonstration process and selected Frotcom's fleet management system due to its ease-of-use and accurate tracking capabilities.