Passenger Land Transportation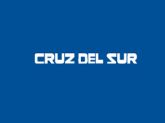 By leveraging a multitude of Frotcom features, Cruz del Sur witnessed a transformation in fleet performance and safety standards.
Cruz del Sur is a Peruvian land passenger transport company operating in Latin America with interprovincial buses. The company has one of the most modern fleets in Peru and has offered travel services inside and outside the country for more than 60 years, ensuring punctuality, safety, and comfort for its passengers. These are the pillars for which they strive every day. Cruz del Sur fleet currently has 150 vehicles equipped with Frotcom traveling through Peru, Argentina, Chile, Ecuador, and Colombia.
 
Client Goals and Challenges
Waste Collection and Recycling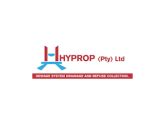 Hyprop
Proprietary

improves driving behavior with Frotcom, increases productivity, and reduces fuel consumption in its fleet.

Hyprop Proprietary is a waste management company founded in 2005, based in the North Eastern District of Botswana, in Tatisiding. The company currently operates in Botswana and Namibia, where it has several branches, and has a fleet of 103 properly equipped, well-coordinated, and professionally operated vehicles with Frotcom.

Client Goals and Challenges
The company's main challenge was finding a reliable fleet management system that would provide full coverage and enable them to communicate freely with their drivers. Additionally, they needed to effectively monitor their drivers' tasks and reduce fuel consumption in the fleet.