Jani-Co Logistic optimizes fleet productivity using Frotcom's API
Fleet alarms | Driving behavior analysis
Frotcom's API (integration with external software) and other features specifically selected to meet Jani-Co Logistic needs are providing more insights over its fleet and optimizing productivity.
Jani-Co Logistic is a Serbian road transport company founded in 2018, operating successfully in its country of origin and Germany. Currently, the company counts nine vehicles equipped with Frotcom.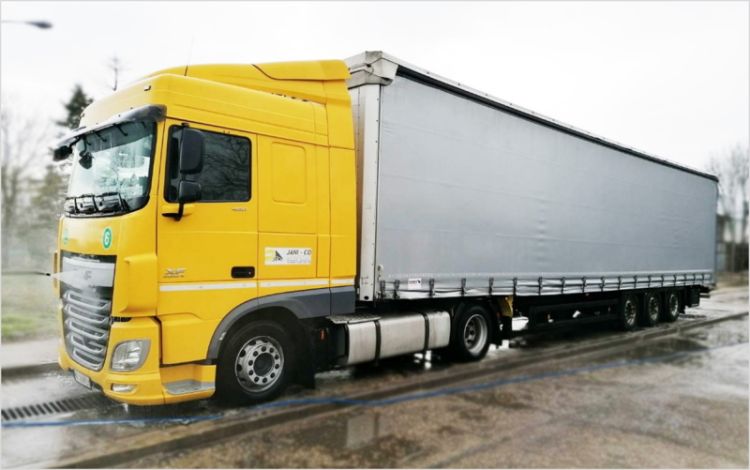 Client Goals and Challenges
The company was searching for a fleet management software to know its vehicles' location at any time and have a comprehensive insight into its fleet. Other Jani-Co Logistic's objectives were:
 
Remotely download of tachograph data;
Receive alerts to circumstances in which the company needs to react fast;
Access to specific fleet reports.
Upon contacting the Frotcom Serbia team, the subsequent steps were clearly defined. The installation of the GPS devices in the company's trucks went smoothly, and the training and support were regarded as high level.
Client Benefits
Fleet technology and integration between different systems are important to Jani-Co Logistic's operations. Frotcom's integrations with LKW Walter, FourKites, and Shippeo, played a decisive role in enhancing real-time insights over its fleet. Also, with the HU-GO integration, Jani-Co Logistic can automatically pay tolls when passing through Hungary, avoiding unnecessary stops for that purpose.
This wide range of integrations to send and receive data from these external interfaces through Frotcom helped Jani-Co Logistic consolidate data sources into a single repository and improve its fleet performance.
Frotcom's Driving behavior analysis module provided accurate information regarding how the company vehicles are driven, controlling events such as accelerations, braking, idling, and speeding. With GPS vehicle tracking and Fleet alarms, Jani-Co can monitor its vehicles and receive alerts in real-time. According to the company, these features helped improve its delivery times.
Goran Janićijević, Director of Jani-Co Logistic, said that: "Using Frotcom API integration with FourKites, LKW Walter and now with Shippeo greatly facilitates our daily work. Also, with HU-GO, we no longer need additional devices or toll vignettes in Hungary."
He also stated: "Frotcom is a complete fleet management system. What we were looking for and what we needed, we found in Frotcom."
With Frotcom features and the service and support offered, Jani-Co Logistic achieved its fleet management and performance goals.
If your company faces these or similar challenges, contact a member of our team, and start making the most of your fleet with our fleet management software.