Frotcom is celebrating its 20th anniversary
The award-winning vehicle tracking and fleet management system is celebrating its 20th anniversary this year.
Twenty years have gone by since the launch of Frotcom 1.0, conceived at the time as a game-changing system to control vehicle fleets, capable of locating a vehicle in under 5 minutes, wherever it was. Amazing!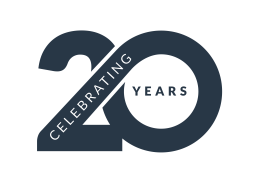 Launched in 1997, the system has widely grown since then. Today we have an advanced Cloud-based SaaS modular system – a comprehensive Intelligent Vehicle Tracking and Fleet Management solution, adopted by thousands of companies worldwide. 
Over the course of 20 years, Frotcom established itself as a leading technology innovator. The company has recently released a new user interface, designed from the ground up and developed in HTML5, evolving the solution into a more functional tool for fleet managers to make the best of their fleets. Frotcom tools include GPS tracking, sensor monitoring, Driving Behavior Analysis, Route Execution Control, Fuel Management, Workforce Management, Route Planning and Analytics, among others.
Valério Marques, CEO and co-Founder of Frotcom International, said: "It has been an amazing journey so far.  I'm very grateful to all our team and partners network. It could not have been possible without their support and enthusiasm.  To this day, Frotcom maintains the same vision: to provide the most intelligent solutions for professional fleet management, to companies who need intelligent tools to ensure the efficient use of their fleets. We've been here since 1997 and will be here for them in the future, to support their companies' needs."
To celebrate the 20th anniversary, Frotcom is introducing a range of initiatives around the year to mark the anniversary milestone and celebrate its achievements. For that purpose, a special anniversary logo was created, to reinforce the celebration. The 20th-anniversary logo is going to figure in all media supports of the brand, such as the website, social media and online campaigns during the year.
Customers can celebrate too, as they are going to be contemplated with one of the most important developments to release by Frotcom during the 1st quarter – "Scheduler", an advanced scheduling tool for route optimization developed by Frotcom that chooses the best possible assignment of jobs to vehicles.
Valério Marques, added: "2017 is undoubtedly a milestone to celebrate. We've come a long way Frotcom is used today by more than 3500 companies worldwide. Those who would like to join us can take the opportunity to visit us at CeBIT, in Hannover, from the 20-24 March, where we will be showcasing our latest innovations and developments. Happy birthday Frotcom!"
Post tags:
Frotcom
Vehicle tracking
Fleet management
Fleet Intelligence
Celebrating 20 years