ELD Mandate comes into full force for US drivers
Last December, the electronic logging device (ELD) rule became law. But since then has had soft enforcement, with no CSA points (Compliance, Safety, Accountability) assigned or vehicles placed out of service by enforcement officers.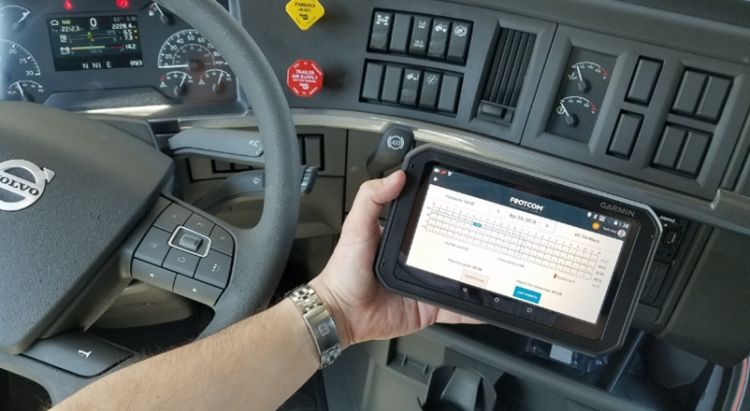 From April 1, 2018, the ELD mandate is fully enforced, including the assigning of CSA points and the issuing of out-of-service citations.
 
Make sure your truck fleet and drivers are in full US ELD compliance and meet with truck driver hours of service (HOS) legislation, because from April 1, a driver will be placed out-of-service if:
 
The vehicle is not equipped with the required ELD, or an Automatic On-Board Recording Device (AOBRD) valid until December 2019
Using a logging device that's not registered with the Federal Motor Carrier Safety Administration (FMCSA)
Unable to produce and transfer data electronically from an ELD to an authorized law enforcement officer, or to produce the data via the display or print it out
A driver takes part in a particular driving activity when not registered in that category (considered a false log)
According to the Commercial Vehicle Safety Alliance, drivers will remain out of service for 10 hours, if placed out-of-service.
Frotcom has the technology to support full FMCSA compliance, with ELD based on Garmin's best in the class device: the fleet series.
Frotcom also works to:
dispatch jobs and communicate with drivers
collect forms and navigate your drivers along optimized routes
assign new tasks and reroute drivers in the field
simplify the management of driving times within the new ELD regulated limits (making it easy to decide which driver can be assigned to a new task, without risking violations and resulting fines).
If you are working towards this mandate, and you are looking for more information on how Frotcom can help you to comply with the FMCSA ELD regulations, please contact us directly.