Cape Town proudly hosts 8th Frotcom Annual Meeting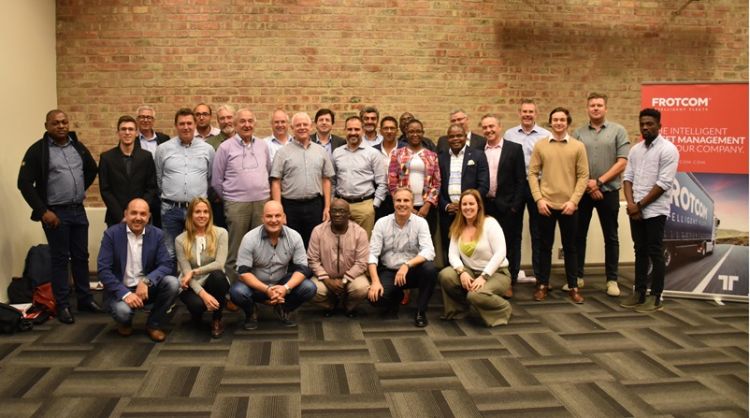 Partners from more than 20 countries attended the three-day event, the first time that an African nation has hosted the Frotcom Annual Meeting.
They participated in meetings and events covering the future direction of Frotcom and the fleet management market.
There were opportunities to share knowledge, promote ideas with keynote presentations laying down guidelines for best practice in the enhancement of all aspects of the marketing experience and bringing participants up to speed on company-wide achievements while showcasing the new features that will take Frotcom into the future.
According to Jason Hancocks, Operations Manager of Frotcom in South Africa, "It was a special occasion as it was the first time we have had the annual meeting in Africa, a continent where the Frotcom footprint is expanding rapidly. As always, we were enthused by the new feature releases. The overall consensus amongst Frotcom Partners is that Frotcom continues to release unrivaled features and is constantly on the forefront of new technology."
He also stated that "The camaraderie and unity between Frotcom team is also something that we should be extremely proud of. I would like to thank all who attended the conference and the Frotcom International team for all the planning and logistics. It was very "lekker" (nice) to have you all here in South Africa, and we hope that you will visit again."
This year's meeting rounded off an exciting and highly productive schedule with a sightseeing trip around Table Mountain. It brought everyone together, in a dynamic team building challenge with a stimulating atmosphere and laid the foundations for what we know will be an exceptional 2018-2019 for Frotcom.
Post tags:
Frotcom Annual Meeting
Frotcom
Intelligent fleets
Frotcom Certified Partner