HCapital acquires minority stake in Frotcom International
We're pleased to announce that Frotcom International and HCapital reached an agreement for the acquisition of a minority stake by the latter.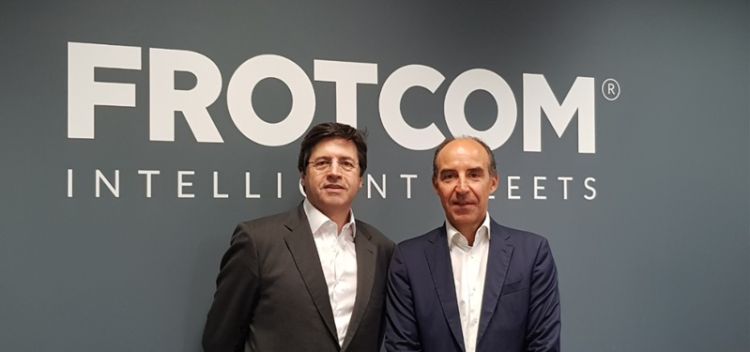 Valério Marques, CEO of Frotcom Internaitonal and João Arantes e Oliveira, Founding Partner of HCapital.
In the scope of this operation, HCapital will subscribe a rights issue of Frotcom International, thus fostering its capacity to expand to new geographies and keep launching new products and services. Frotcom's executive management team will remain unchanged as well as the relationship with all its Frotcom Certified Partners.
With this increased capacity, Frotcom International aims to continue to be a leading provider of intelligent fleet management systems while increasing its market share and strengthening its ability to grow in a sustained manner.
According to João Arantes e Oliveira, Managing Partner of HCapital, "We believe this transaction will accelerate the expansion of Frotcom to new markets and consolidate its stake in the existing ones, namely by creating conditions to evaluate potential build-up opportunities, without losing the focus in the fleet management market."
According to Valério Marques, CEO of Frotcom International, "The management experience, networking and financial support brought by HCapital is a clear added value to Frotcom International and will foster the company's growth. We are certain we have chosen the ideal partner."
ABOUT HCAPITAL
HCapital is an independent Lisbon based private equity firm, dedicated to investing in Portuguese and Spanish SMEs, with EUR 66 million under management. Frotcom represents the 5th investment of its fund 1, which also counts with positions in HCCM, Solzaima, Teiga-TMI and Hoooked. See more at www.hcapital.pt.
Post tags:
Frotcom
HCapital
Fleet management system
Intelligent fleets
Frotcom Certified Partner
Private equity firm