Frotcom demonstrates fleet intelligence at IAA Commercial Vehicles 2018
Frotcom - Intelligent Fleets showcased new advanced features at IAA Commercial Vehicles, the world's most important trade fair for mobility, transportation, and logistics, which took place in Hannover, Germany, from 20 to 27 September 2018.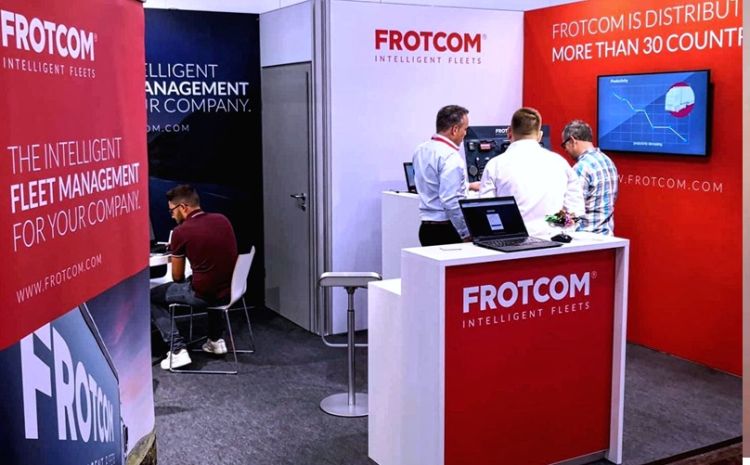 Over the seven days of the show, premieres were brought to life by Clive Taylor, the Commercial Director of Frotcom International, Delyan Kostov, Manager of Frotcom Bulgaria and Dylan Schoonjans, Commercial Advisor for Frotcom Benelux. Other Frotcom partners including Ciprian Ionescu, Managing Director of Frotcom Romania, and Dragan Kostovski, Managing Director of Frotcom Macedonia were also present to introduce the latest Frotcom features:
 
Frotcom Scheduler's new version, the App that streamlines dispatching operations, saves money and is fully integrated with Frotcom; 
Frotcom Multi-fleet management, a single system solution for managing sub-contracted fleets;
Frotcom's GPS Trailer and Asset Tracking latest update, offering automatic sensor-less detection for all coupling and uncoupling events.
The 67th IAA Commercial Vehicle Show saw over 2,000 companies from 44 countries exhibiting. The show was spread over 265,000 sqm of exhibition space and showcased more than 330 world premieres, which were seen by over 287,000 visitors. This year's hot topics were automation and connectivity, safety and security, environmental protection, electric mobility, as well as new logistic and traffic concepts for the cities of the future.
Post tags:
IAA 2018
Frotcom
Fleet management system
GPS vehicle tracking
Intelligent fleets
IAA Commercial Vehicles
Multi-fleet Management
Frotcom Scheduler
GPS trailer and asset tracking