First TIR transport from Europe to China
World-first TIR journey from Germany to China is a promise of more prosperous trading relationships to come.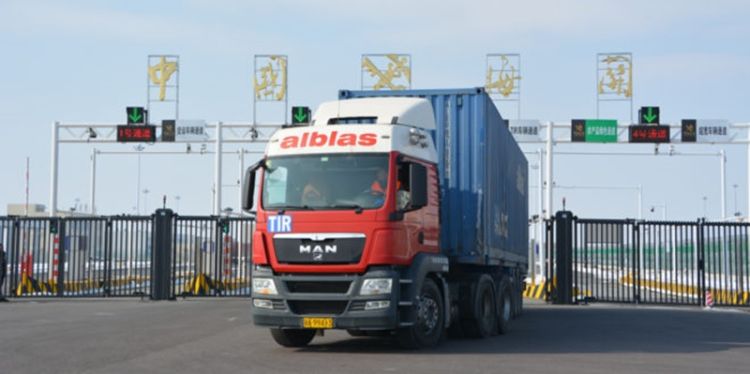 February 2019 saw a landmark event in International Road Transport (TIR) with the first successful overland TIR journey from Europe to China taking place in just 12 days. The journey from Germany to Khorgos (China) spanned 7,400 km and was not helped by extreme winter weather conditions, however the truck was able to safely traverse this key Belt and Road port and deliver its load of 12 tons of automobile lubricant.
Easier access to road transport routes will transform trading relationships between China and the rest of the world as well as boosting the economic power of countries involved. As Siebe Alblas, COO of the transport company, Alblas, who performed the TIR Europe-China round trips, said, "We foresee a great future for road transport between China and Europe. The two pilots prove that both directions of the China-Europe road transport route under TIR are ready to become fully operational, with door-to-door costs and delivery times that are highly competitive compared to other modes of transport." 
About TIR:
TIR was launched by the World Road Transport Organization (IRU) and is a global customs transit system, which ensures seamless movement of goods across international borders. This enables road deliveries to be quicker and more efficient. Indeed, a TIR journey has the potential to save transport companies an incredible 50% on door-to-door costs and save a minimum of ten days in delivery time, in comparison to air. The swift Germany to Khorgos trip certainly reflects this.
Sources:
IRU
Post tags:
TIR
International road transportation
China
Europe
World road transport organization
Road deliveries
Route efficiency
Cost-savings
Trading relationships