Constantinos Christodoulides signs a new sponsorship agreement with Frotcom
Frotcom is thrilled to announce that it has signed a new sponsorship agreement with professional kart driver Constantinos Christodoulides, who the organization has been sponsoring since 2016.
Christodoulides is set to be a major contender for victory in the 2019 Pancyprian karting Championship, with Frotcom supporting him all the way.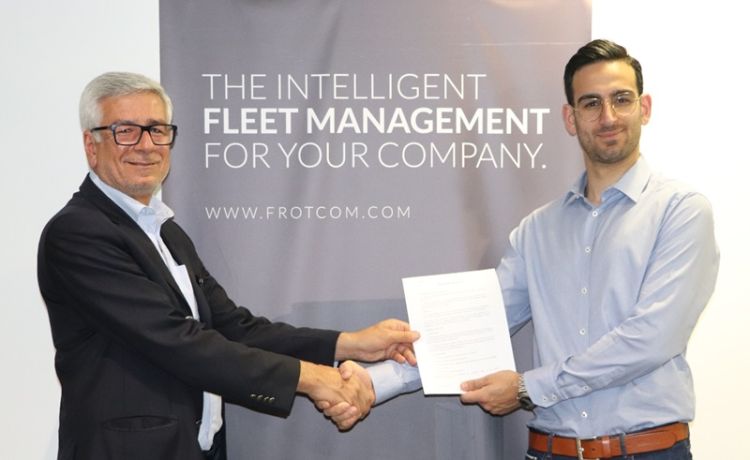 Constantinos has been racing since the age of 11, and currently holds 12 National and one International Title. With the help of Frotcom, Christodoulides entered and won the National Kart Championship in 2017.
To compete in the 2019 Pancyprian Karting Championship, Christodoulides needed a significant upgrade to his equipment.  Since the sport has become all the more competitive, Frotcom decided to assist under the new sponsorship agreement that was signed this year.
Constantinos is aiming for another National victory under his belt and with the recent equipment upgrade, thanks to Frotcom Cyprus, Christodoulides has achieved first place during testing season.
Michalis Christodoulides, CEO of Frotcom Cyprus, said: "As a leader in the telematics industry on the island of Cyprus, Frotcom was delighted to be able to assist one of Cyprus' most talented young drivers to upgrade his equipment, which has seen him triumph during the testing season. Motorsport is incredibly popular in Cyprus and we are proud to be one of the island's many companies helping to support this thriving industry, helping it to grow to world-renowned prominence."
Post tags:
Frotcom
Fleet management
Constantinos Christodoulides
Pancyprian Karting Championship
Frotcom Cyprus