Improve fleet productivity and efficiency with an Automatic Driver ID system
The Automatic Driver Identification system is a useful method of security but can also help you run the fleet more productively and efficiently.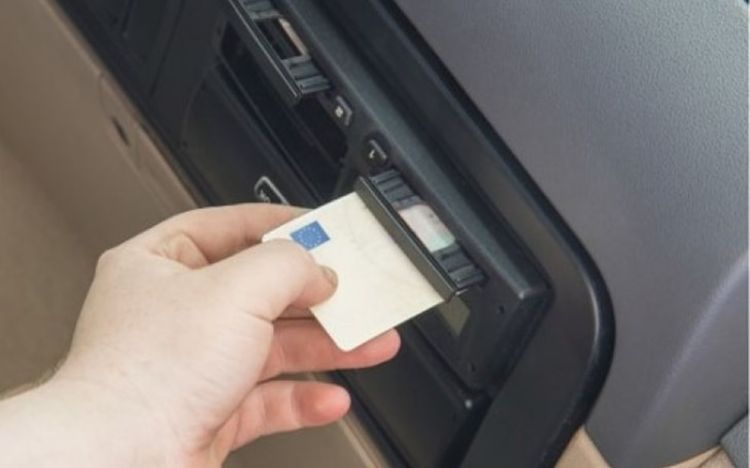 In many companies, drivers are allowed to operate different vehicles depending on the type of job that they need to complete. Sometimes it is necessary to reassign drivers, so it is essential to be able to identify which driver is in which vehicle so that you can communicate with them effectively, as well as knowing who is undertaking each trip.
If you're looking to push up your fleet productivity, an Automatic Driver Identification tool is a useful way to accomplish productivity and efficiency goals:
 
Allow fleet managers to keep track of driver assignments and know for sure who was assigned to a specific trip.
Receive notifications if a driver is not identified when a vehicle starts a trip.
Improve driving behavior in the form of minimizing speeding tickets and improper vehicle driving with drivers' being made aware when their driving style is being monitored.
Register the total mileage traveled by each driver accurately to calculate the corresponding salary.
Compliance with legislation such as "Duty of Care" and "Working Time Limits" by recording and reporting on driving times, breaks and rest periods.
There are different methods of automatic driver identification. With Frotcom's fleet management and GPS vehicle tracking solution, the most common ways are the use of an ID card or an iButton. Each driver is given a personal iButton or ID Card, and an ID reader is mounted on the vehicle's dashboard connected to the Frotcom GPS tracker.
Before a new trip starts, the driver must hold the ID card or the iButton against the reader. After identification, the driver can start the trip. If the ignition is turned on without such driver identification, a buzzing sound is emitted until driver identification is completed.
There is also the option of having an immobilizer fitted in the vehicle that reacts to the driver's automatic identification. The immobilizer automatically unlocks the vehicle once the driver's identification has been authorized. It also prevents the engine from starting in cases where the identification does not reveal an authorized driver.
Frotcom can also identify the drivers automatically if the heavy commercial vehicle is equipped with a digital tachograph or if drivers are using Frotcom's Workforce management onboard terminals.
Overall, Frotcom's Automatic Driver Identification solution is a simple yet effective method of enhancing productivity allowing only authorized drivers to access your fleet's vehicles and protecting your business and staff.
Post tags:
Driver identification
Driving behavior
Driver authorization
Fleet management
Frotcom
Automatic driver identification
GPS vehicle tracking