Frotcom's success in Kosovo takes the solution to the Albanian market
Frotcom is proud to now include Albania in its network of Certified Partners. The expansion was brought about by Alban Hasani (CEO of Frotcom Kosova), who decided to invest in the neighbor market following the success in Kosovo.
Frotcom is excited to announce that the company extended its network of Certified Partners to include Albania. The expansion was spearheaded by Alban Hasani, who boasts extensive industry expertise and a keen commercial eye with more than seven years of experience as the Frotcom Certified Partner for Kosovo.
There is currently a potential market for fleet management systems in Albania, with a high number of companies looking for cost-effective solutions for fleet management and GPS vehicle tracking system.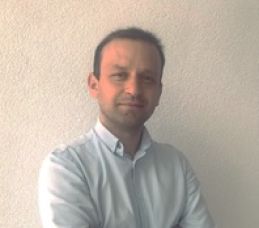 According to Alban Hasani, CEO of Frotcom Albania, "After several years of experience in the Kosova market, we have decided to expand to the Albanian market, as there is already much in common between the two countries. The language is the same and we already have customers from Albania that we support from Kosovo. Frotcom Albania is a proud new Frotcom Certified Partner and we are looking forward to helping Albanian companies to manage their fleets. We see opportunities for growth entering this new market and we are 100 percent committed to delivering effective results with superior services to our new and current customers."
Post tags:
Frotcom Certified Partner
Albania
Fleet management system
Fleet market
GPS vehicle tracking
Telematics
Frotcom Albania