Frotcom wowed delegates at the 6th annual Towards Sustainable Transport Conference
Frotcom exhibited its innovative Fleet Management solution at the 6th annual Towards Sustainable Transport Conference in Serbia, showcasing its technology through a series of live demonstrations for delegates.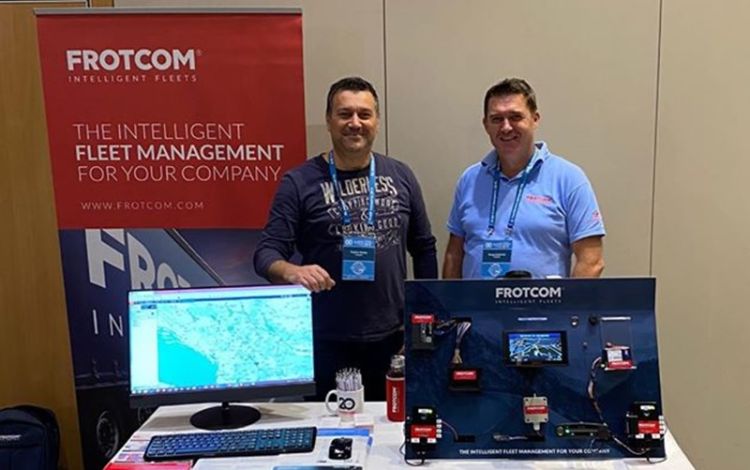 Frotcom was delighted to attend the conference dedicated to helping organizations facing challenges in the road transport and logistics sectors. The event took place at the Hotel Mona in Zlatibor - Serbia - on November 7 and 8, 2019, and helped visitors who are facing daily transport and logistics challenges to network and talk to experts, like Frotcom. The conference gave visitors the opportunity to discuss current problems and potential solutions, exchanging experiences and examples of good practice and raising the awareness of state-of-the-art products and services in transport and logistics.
Frotcom's participation at the conference also allowed the company to show visitors live demonstrations on how companies can save money by controlling their fleet activities. The benefits include:
helping to reduce operational costs,
increasing productivity,
improving customer service,
enabling risk mitigation,
extending vehicle life expectancy.
As well as being able to experience first-hand Frotcom's Fleet Management and GPS Vehicle Tracking solution, visitors had the opportunity to schedule appointments with the Frotcom team to discuss their fleet requirements.
According to Dragan Kostovski, CEO of Frotcom North Macedonia, "One of the most important conferences in this region, the 'Towards Sustainable Transport Conference' is dedicated to all legal and individuals facing the challenges of transport and logistics, giving us the opportunity to demo Frotcom and show how Frotcom features can help them to plan and monitor routes, improve driving style and make cost efficiencies."
Post tags:
Frotcom
Towards Sustainable Transport Conference
Fleet management
Live demonstrations
Reduce operational cost
Increase productivity
Improve customer service
Risk mitigation
Extended vehicle life expectancy