Frotcom expands to a new market with the addition of Frotcom Botswana
Frotcom is thrilled to welcome its newest certified partner, Frotcom Botswana, as the business goes from strength to strength.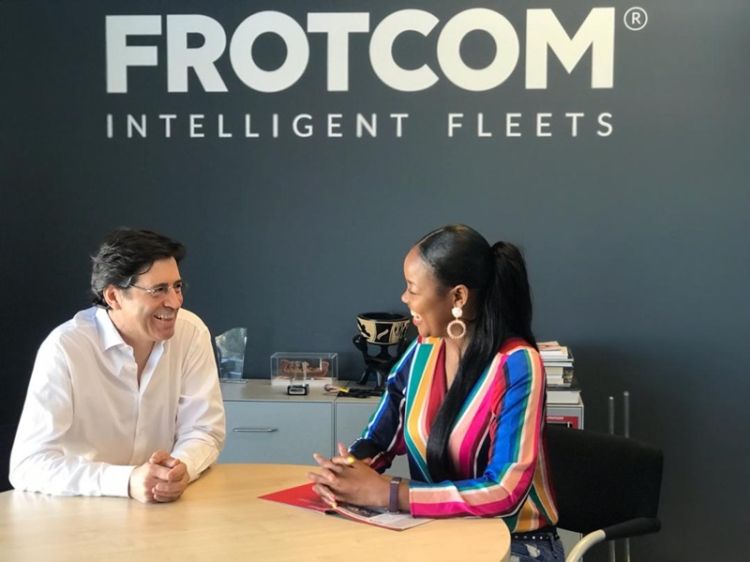 Frotcom continues its international growth by welcoming Frotcom Botswana to its certified partners' network. Frotcom Botswana is led by Lindiwe Masuku. Lindiwe loved Frotcom's model of operation and saw a key opportunity to grow the business in Botswana, helping fleet managers across the country to reduce their costs and improve their asset monitoring.
Lindiwe's experience as a Finance Manager meant she was familiar with the pitfalls of high motor maintenance costs and the inability to track the exact location of vehicles. With the
Frotcom Fleet Management solution
, Lindiwe is keen to improve fleet efficiency for Frotcom's customers with features such as fuel monitoring and GPS vehicle tracking.
Lindiwe Masuku, Chief Executive Officer at Frotcom Botswana
, commented: "
I am delighted to be joining Frotcom's certified partner network at this exciting time in the company's development. Frotcom's reputation for excellent fleet management technology made it a clear choice for our company's development. Frotcom's operation model is also financially appealing. Apart from this, the opportunity to lead a company in a traditionally male-dominated industry is very exciting. I am looking forward to growing my business and continuing to innovate with the support of Frotcom International and other Frotcom partners
."
Post tags:
Frotcom Certified Partner
Frotcom Botswana
Fleet management
GPS vehicle tracking
Fuel monitoring
Cost-savings
Female fleet operations