Frotcom at Architectural Building Week in Bulgaria
Frotcom participated in the 20th Architectural Building Week at the Inter Expo Center in Sofia (Bulgaria), from February 25 to 28, 2020.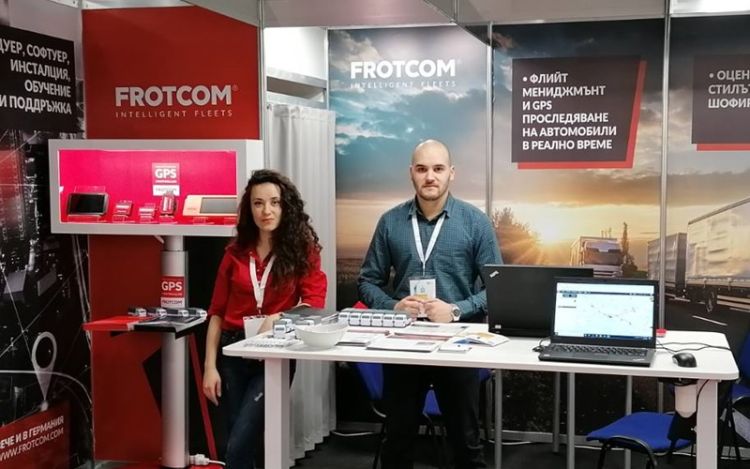 Frotcom attended the 20th Architectural Building Week in Sofia, Bulgaria, between February 25 and 28, 2020. The exhibition focuses on sustainable business, trends in the construction industry, high technologies, new materials, as well as ideas for the future.
More than 200 companies were exhibiting split across four exhibition chambers. Frotcom was located in Hall 4, a new hall that opened for the first time at this event, dedicated to software, building automation, HVAC, and smart systems. Frotcom Bulgaria's team attended and gave live demos on the stand that highlighted how intelligent fleet management and GPS vehicle tracking software can benefit the fleets from the construction and architectural sector companies. On February 25th, between 05:15 pm – 06:00 pm, Frotcom Bulgaria's experienced Certified Partner made a presentation in the Seminar Hall, with a special focus on how Frotcom can help companies declare tolls in Bulgaria.
Delyan Kostov, CEO of Frotcom Bulgaria
, said, "
We are delighted to be able to showcase our flagship GPS vehicle tracking and fleet management system for this event. We are very pleased to have participated in it. Thus, we were able to explore this niche and what we could offer to the companies from these participating industries and to all visitors. We were pleased with our attendance at the exhibition, with no comment on the organization and its progress. It was a pleasure for us to share the innovations of Frotcom software at the Architecture and Construction Week and to have the opportunity to connect with new companies from different industries. The exhibition failed to cover the estimated number of visitors due to the Coronavirus (COVID-19), which has spread across several countries in the world.
"
For more information on how Frotcom features can help
contact
a member of our team.
Post tags:
Frotcom
Frotcom Bulgaria
Architectural Building Week
fleet management solution
GPS vehicle tracking
Live demo