New battery power level feature for GV608, GL300, and GB100 is now available
Ensure non-stop data communication from autonomous GPS vehicle trackers, by easily checking the battery level of these devices on Frotcom.
If you are using a GV608, GL300, or a GB100 GPS vehicle tracking unit, controlling your battery power levels is now much easier.
In the Vehicles list, you can now see the battery power level of your devices: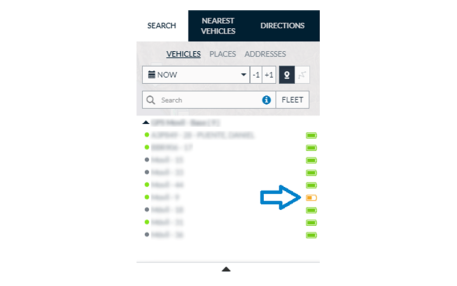 With this new feature, you will be able to quickly identify issues in the battery levels of the GPS tracking device and monitor the levels simultaneously in a large number of vehicles in a more intuitive way.
For more information regarding this and other Frotcom features, contact a member of our team.
Post tags:
Frotcom
GV608
GL300
GB100
Battery power
GPS tracking device