Frotcom expands its network of certified partners to Croatia
Frotcom welcomes the Croatian company URAR d.o.o to its list of Certified Partners.
Frotcom certified partners network continues to grow, and the latest addition is URAR d.o.o, a company founded in 1962, initially dedicated to repairing all types of watches.
With the change of legal regulations related to tachographs in 1986, the company was the third in Croatia to establish a testing laboratory certified for tachograph calibration, following ISO standards (HR-03).
The company is very proud to have been the first craftsmen company to master the very demanding procedure for obtaining this certification and to have later become authorized repairers of the German tachograph manufacturers Kienzle and VDO, as well as AGIS, from Slovenia.
URAR d.o.o. has found in Frotcom the right partner to achieve its current goals and vision for the future of obtaining a larger share in downloading data from digital and analog tachographs, keeping a record of working hours, and educating drivers.
"We recognized Frotcom as a partner who can help us achieve our goals and solve problems for customers regarding organizing, monitoring, and downloading data from tachographs," said Robert Štefanac, CEO of URAR d.o.o.
He also stated: "Frotcom's values and the quality of the service provided are in line with URAR's current values and mission of providing high-quality solutions to customers regarding tachograph data management."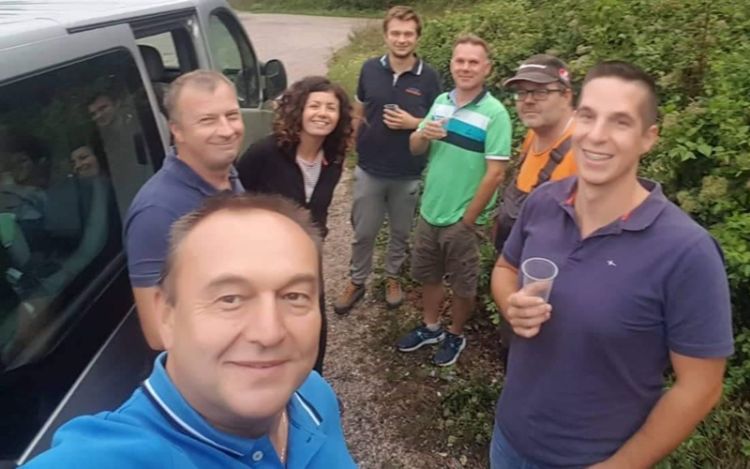 If you are interested in becoming a Frotcom Partner in your country, visit our website.
Post tags:
Frotcom
Frotcom Partner
Frotcom Croatia
Fleet management software
Remote tachograph download
Become a Frotcom Partner