Frotcom at Formula 1 Heineken Grand Prix Portugal
The event was back in Portugal for the first time since 1996, and Frotcom was there to provide an unforgettable experience to its clients.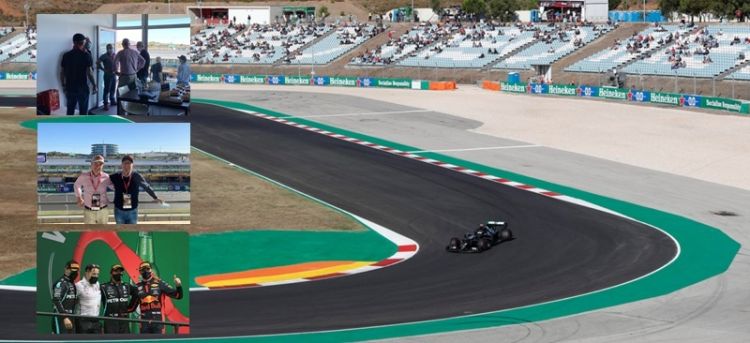 After 24 years, the Grand Prix returned to Portugal from 23 to 25 October, and Frotcom was there with some clients. It was a 3-days of great fun that provided valuable networking and strengthened relationships.
This event was also an excellent opportunity to relive the golden times of when the F1 Grand Prix used to be held in Portugal and to know more about customer needs and the impact of the current crisis on their business.
Jorge Henriques, Senior Account Manager of Frotcom Lusitana, and organizer of the initiative said: "It was very gratifying to attend this outstanding event. This event allowed not only to revive the great emotions that F1 transmits but also to spend great relaxing moments with the Frotcom family, our customers, and their families."
Portugal has played host to some brilliant F1 moments over the years: Stirling Moss's win at Porto in 1958, Niki Lauda's dramatic half-point title win over Alain Prost in 1984, Ayrton Senna's memorable 1st victory in 1985, under heavy rain, and Jacques Villeneuve's win over Williams in 1996, the last time that the GP was hosted in the country.
This year, the F1 Heineken Grand Prix Portugal took place over 66 laps in the south of Portugal, at the Algarve International Circuit, in Portimão, the fourth Portuguese circuit after Porto, Monsanto, and Estoril, to host a round of the world championship.
Post tags:
Frotcom
Frotcom Lusitana
2020 Heineken Portuguese Grand Prix
F1
Formula 1
Fleet management software
GPS vehicle tracking