Improve visibility and control over your trailers, containers, and other assets using Frotcom
By tracking your trailers and assets in Frotcom, you can use the data collected to help you make your business more productive and avoid losses.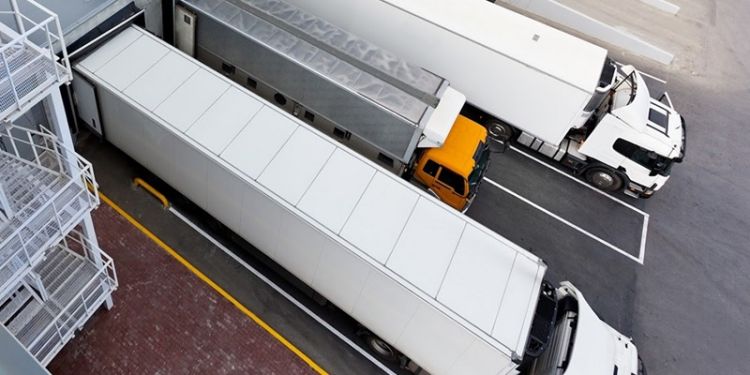 While managing a fleet, your assets and trailers are just as important as a truck or van, and it is vital to protect it from theft and other situations that may negatively affect their use. By having an electronic record of your trailers, containers, and other assets' status and location, they can be located on your Frotcom map in real-time, by date, or date range.
For asset tracking, Frotcom offers you the GPS trailer and asset tracking feature, with autonomous GPS trackers that can work for long periods without external power, due to its ultra-high capacity cell batteries.
Frotcom's GPS trailer and asset tracking is also ideal for companies that need to frequently couple and uncouple semitrailers to tractors, and keep a record of these events since it also allows you to be informed automatically of all coupling and uncoupling operations. With manual or automatic coupling and uncoupling, the result is always shown on Frotcom the same way. 
With this asset-tracking feature, you will reduce costs and also benefit from:
 
Real-time visibility of assets, trailers, and high-value freight, to minimize theft;
Geofence-based departure and arrival notifications, as well as movement alerts;
Arrival times and trailer status tracking (the carrier can see when customers exceed the allowed time and bill or notify them);
Permission-based portal access to customers for real-time shipment visibility;
An autonomous, self-powered solution to enable continuous reporting even when trailers were idle for extended periods;
A decrease in downtime and more streamlined processes;
Invaluable insights that help minimize fleet size, where and when needed.
By adopting Frotcom's GPS trailer and asset tracking, you will benefit from a new level of fleet intelligence that can help you increase your business and improve accountability for all parties involved in transporting your company's trailers, containers, and other assets.
Find out today all the benefits of using Frotcom to track your assets and trailers. For more information about this and other features, visit our website or contact a member of our team.
Post tags:
Frotcom
Features
Fleet management
GPS trailer and asset tracking
Fleet management software
GPS vehicle tracking
Intelligent fleets
Coupling a trailer
Uncoupling a trailer
Automatic trailer status
Asset status