Manage your drivers' messages more efficiently
A new option made available in Frotcom's Interact module allows you to filter and group messages by  Drivers, in addition to the current filter and group by Vehicles.
With this new feature, you can now filter and group the messages by:
 
Drivers (no matter the vehicles they were associated with);
Vehicles (no matter the drivers they were associated with);
Both drivers and vehicles (default option).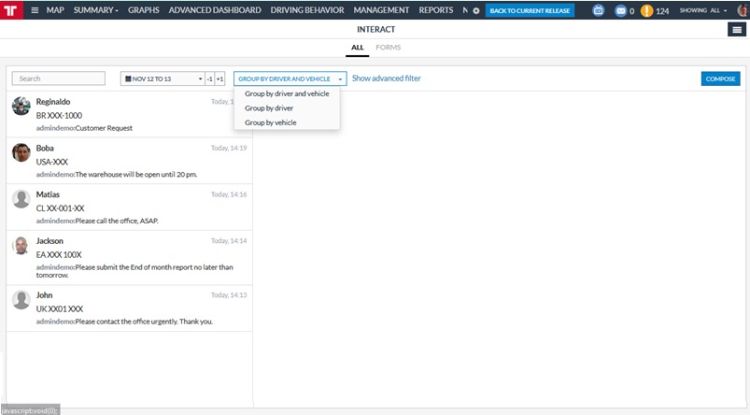 Stay on top of your drivers' needs, respond quickly, and manage messages more efficiently than ever before!
For more information regarding this and other Frotcom features, contact a member of our team.
Post tags:
Frotcom
Fleet management system
GPS vehicle tracking
Intelligent fleets
Communication with drivers
Drivers' messages