The interests of big corporations often prevail over the interest of customers
Imagine you're a truck driver in Europe, traveling through the immense network of highways and speedways across the continent.
As you approach the next toll booth, you need to reach for your company card. Or maybe you should have bought a vignette. Or maybe your truck's GPS tracking system will automatically report the location, so your company is billed automatically. Or you may need to affix some sort of electronic tag inside the truck.
Let's face it, it's a mess. There are hardly two countries using the same system. Worse than that, within each country, there are frequently different systems working on different highway networks.
Driving through Europe is like a painful lesson due to the effects of the lack of standardization. A swiss cheese of different technologies.
The irony in this is that the EU (European Union) is very keen on fostering standardization. You can hardly buy an apple from a European store whose dimensions do not fit what seems to be a European ideal-apple-size-standard.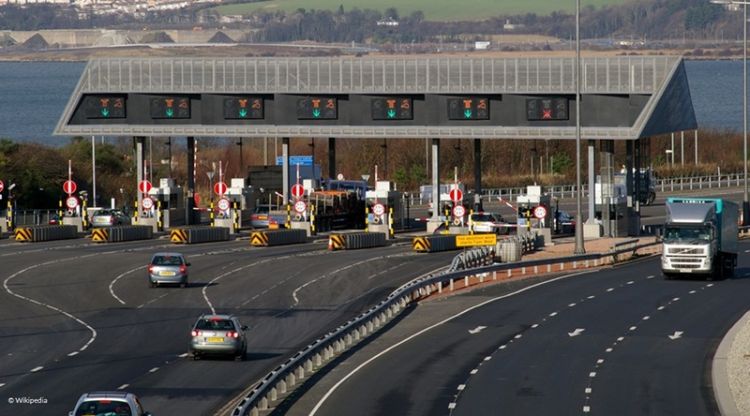 So why is this happening? The main reason is that big companies hate standards. Standards make it very difficult for them to create unique selling products: if they need to sell a product compatible with their rivals' products, how can they stand out?
And because the European Commission was not fast enough to see these situations coming, they ended up with tens of countries having different toll collection mechanisms. The EC does have a goal to standardize this – the European Electronic Toll Service (EETS), where only one subscription contract will be needed anywhere in Europe. It's been a long endeavor, but nobody really believes a full coverage will happen in less than 10 years, at best.
This is not an isolated case, too. There are plenty of technologies for which lack of standardization is already affecting negatively our interests as customers.
Take the electric charger stations being deployed. No wonder potential buyers of EVs (Electric Vehicles) are reluctant to make this choice. It's not just about autonomy. It's having a hard time trying to understand where to find available charging stations and whether these will fit the vehicles' plugs. Besides, will it be a fast charger or a normal charger?
Let's face it, this is a step back from the good old one-size-fits-all diesel nozzle.
Here's a final example: the ongoing implementation of the Internet of Things (IoT) over 4G networks.
Once second-generation networks, currently used for vehicle tracking, stop working in some countries – and they will eventually, as GSM carriers phase them out – you would expect a new single service to still be available across Europe. Well, not necessarily. In Europe, for instance, different countries are choosing different – incompatible – communication solutions for IoT. Some go for NB-IoT, some go for Cat-M1, and some go to both.
In a nutshell, customers are not always benefiting from technological breakthroughs. They are sometimes left with unwanted side effects of big corporations' decisions, as collateral damage to their business development strategies. It is up to governments to do their best to enforce the necessary standardization, protecting customers and avoiding the proliferation of incompatible systems.
Frotcom already implements several mechanisms to help you overcome the lack of standardization. For instance, it is possible to use Frotcom's tracking data to report your vehicles' positions to the highway operators in Hungary (HU-GO) and Bulgaria (BG Toll). You can also interface Frotcom's tracking data with any external system, such as ERP or CRM, using our extensive API. Moreover, Frotcom is already adding to its portfolio new tracking devices that can work in multiple communication networks (2G, 3G, and 4G), therefore minimizing the risk of losing coverage.
Post tags:
GPS tracking system
Frotcom
HU-GO
ЕЕТS
European Electronic Toll Service (EETS)
European Union
Toll system
Frotcom API
Tracking data
API integration
ERP integration
CRM
2G
3G
4G