Frotcom at the 14th Conference and Exhibition of Supply Chain and Logistics
The 14th Supply Chain and Logistics Conference and Exhibition organized by IMH and sponsored by EY Cyprus took place digitally on January 14.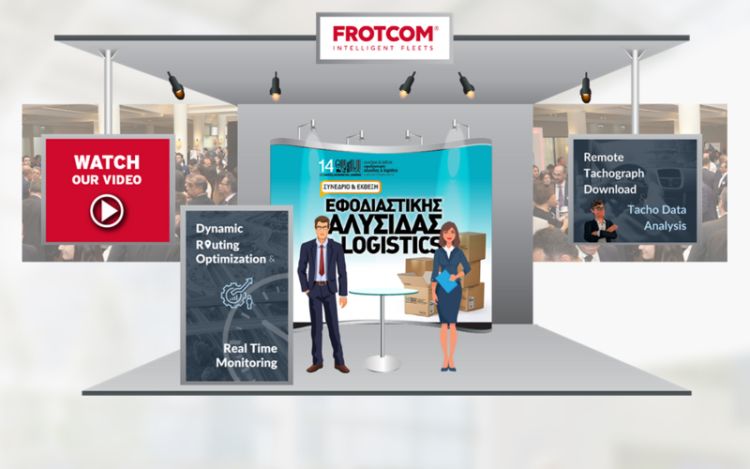 As a constantly evolving and dynamically developing industry, the Supply Chain and Logistics role is emerging as strategically important in every company's effort that understands and recognizes its role and wants to ensure the competitive advantage it seeks.
Frotcom participated in this great digital event, showcasing the features that every company needs to manage its fleet in a simple and effective way, resulting in a clear increase in productivity, margins, and quality of service.
Frotcom – Intelligent Fleets, represented by our certified partner in Cyprus, demoed our fleet management system's features and showed to virtual visitors how the software could help companies reduce fleet costs and improve performance.
At this digital event, the Frotcom team showcased the advanced Fleet management and GPS vehicle tracking system with particular attention to:
 
GPS Tracking & Sensor Monitoring
Driving behavior analysis
Route planning and monitoring
Remote Tachograph Download
Integration with TIS-Web®
The event exceeded expectations, helping exhibitors showcase and demo the most recent novelties. 
As said by Michalis Christodoulides, CEO of Frotcom Cyprus, "The first digital event was a great success for Frotcom Cyprus. By participating, we enhanced our presence as a market leader in fleet management and telematics solutions in Cyprus. We had the chance to network with industry professionals and numerous potential clients, as well as existing clients, in this new digital format, solidifying our attendance in the island's largest national Supply Chain and Logistics Exhibition."
 
Post tags:
Frotcom
Frotcom Cyprus
Supply Chain and Logistics Conference and Exhibition
Fleet management system
GPS vehicle tracking system
Driving behavior analysis
GPS tracking
Sensor monitoring
Route planning and monitoring
Remote tachograph download
Integration with TIS-Web®