Frotcom Bulgaria CEO highlights Frotcom as a reference in the fleet management solutions market
In an interview with Construction Equipment magazine, Delyan Kostov talks about his plans for the near future and reinforces Frotcom's leading position in the fleet management solutions market.
In the interview published by the construction magazine, the CEO of Frotcom Bulgaria, Delyan Kostov, shared some thoughts about its over 12 years of experience as a Frotcom Certified Partner in Bulgaria.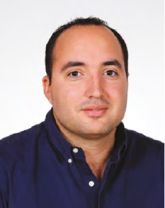 "For over twelve years on Bulgaria's market, we have been trusted with more than 1.300 Bulgaria companies with different fleet sizes operating in various business areas such as transport, construction, trade, etc. We are extremely proud that most of our clients have been with us from the very beginning in 2008, until now," he stated.
Asked about the advantages of fleet management software to construction machinery owners, Delyan pointed out that Frotcom's software suits "companies of different sizes and activity areas, which operate different types of vehicles: light vehicles, trucks, construction machinery, and others."
Being web-based, users can operate it anywhere from any device with Internet access. The software is designed in modules for users to choose which features best fit their needs. It can also be integrated with other systems used like ERP or CRM, to exchange information in real-time, which "automates and facilitates, even more, the employees' work, avoiding human error as a result of re-gathering information," Delyan said.
Regarding what distinguishes Frotcom from other companies in the sector, the CEO also stated: "What sets us apart is that we focus 100% of our time on what we do best, namely developing software that allows companies to manage their fleets better and intelligently. In Frotcom, we are innovative and always try to be at the forefront, being flexible and understanding the customers' needs, which allows us to offer the best solution."
As for the future in the fleet management field, the Frotcom Bulgaria team plan to "continue to work hard and thoroughly to achieve its goals to make Frotcom work more independently, automatically, and proactively, regardless of the situation they face."
We invite you to read the interview in English.
Post tags:
Frotcom
Frotcom Bulgaria
Frotcom Certified Partner
Fleet management
Fleet management software
Frotcom API
Intelligent fleets
Construction Equipment Magazine
Construction machinery