Frotcom's partnership with Continental is facilitating tachograph data management
Frotcom and the technology company Continental are working together to offer customers a comprehensive solution for managing tachograph data.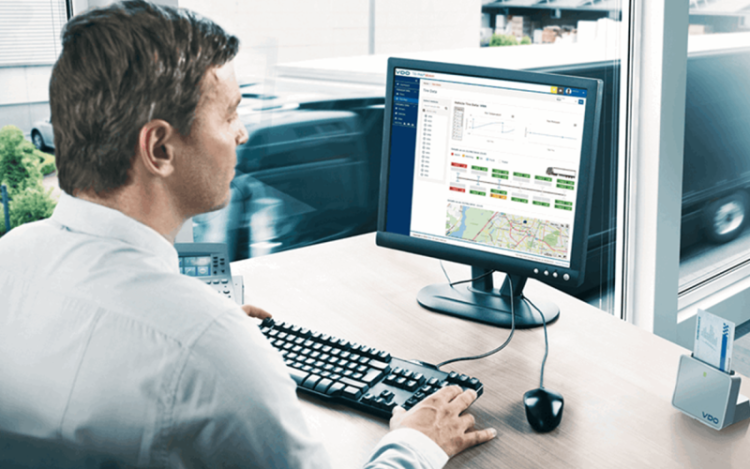 Continental develops pioneering technologies and services for sustainable and connected mobility of people and their goods. Founded in 1871, the technology company offers safe, efficient, intelligent, and affordable solutions for vehicles, machines, traffic, and transportation.
By joining forces with Continental, Frotcom offers a combined fleet management solution that integrates TIS-Web into its system via API. TIS-Web is an intelligent data management software for collecting tachograph data and meet European Union (EU) requirements.
How does this integration work? The tachograph data downloaded by Frotcom's fleet management system is sent automatically to TIS-Web, analyzing the data in terms of drivers, vehicles, driving styles, and much more, providing fleet managers with reports that effectively optimize their operations.
By uploading to TIS-Web all tachograph files received through Frotcom's Tachograph remote download service, companies and fleet managers will find it easier to store, access, and analyze data from tachographs and, ultimately, will maximize their efficiency. Another benefit from this integration is that given TIS-Web is a cloud-based solution, fleet managers can access it anywhere and simply link their Frotcom account to their TIS-Web account.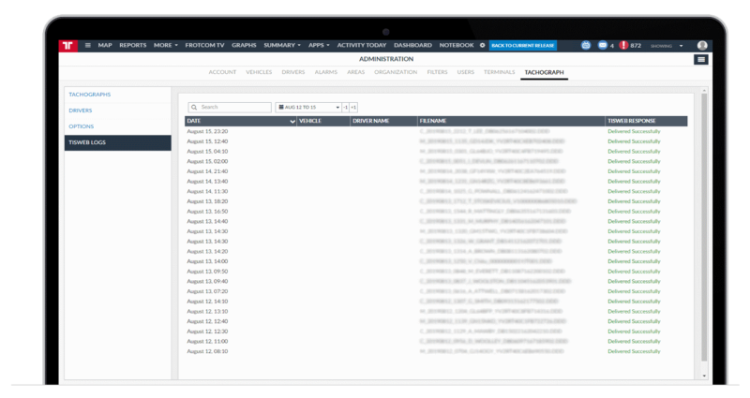 Clive Taylor, Commercial Director at Frotcom International, stated: "Helping our customers improve their safety, cost efficiency, and customer satisfaction are our three major goals. In this sense, TIS-Web is the ideal addition to our fleet management system as it helps us give our customers peace of mind. It's an intuitive and adaptable solution that makes tachograph data archiving and analyses even simpler and helps our customers all across Europe to achieve 100 percent compliance with regulations." 
The partnership between Frotcom and Continental aims to help fleets of all industries boost efficiency and remain prepared for the future. It will also strengthen both companies' position as leading providers of fleet and data management solutions.
Marcello Lucarelli, Continental's head EMEA Business Segment Commercial Vehicle Fleet Services, said: "At Continental, we are always looking for promising areas of growth. Frotcom is an ever-growing international company with a multitude of customers – the partnership brings us new possibilities and allows us to tap into new customer groups. We're very pleased that we can now offer our services to those businesses that are looking for more comprehensive fleet management solutions."
If you would like to know more about the integration of TIS-Web into Frotcom, visit our website.
Post tags:
Frotcom
Continental
TIS-Web®
Partnership
API integration
Fleet management system
Tacho file analysis
Tacho reports
Tachograph compliance
Tachograph data management
Data management