Frotcom reinforces its position in Latin America with new Certified Partners
Frotcom is fortifying its presence in Latin America by expanding its operations to Mexico, Colombia, and Honduras.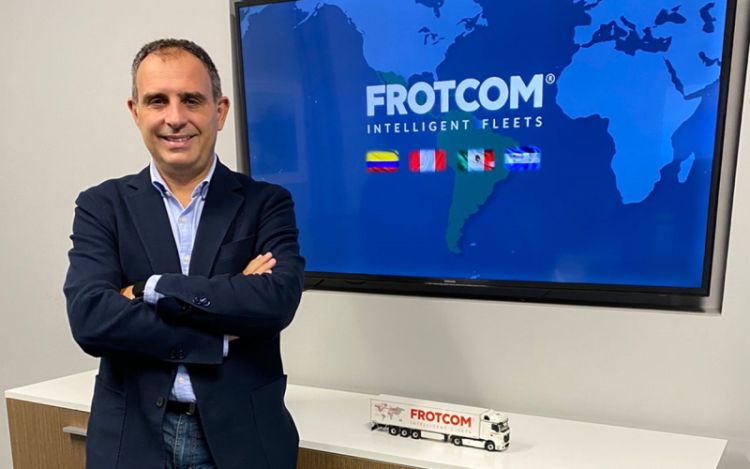 César Prieto, Frotcom Certified Partner in Peru since 2014, is now in charge as the Frotcom Certified Partner for Mexico, Colombia, and Honduras, expanding Frotcom's operations to these Latin American countries.
This strategic expansion in Latin America was primarily driven by the work done with Transportes 77, the Peruvian distribution company of the AB inBev Group, who trusted Frotcom to manage their T1 fleet (primary distribution).
César Prieto Frotcom's Country Manager for those Latin American countries stated that "Mexico, Colombia, and Honduras are strategic markets in which we believe we can help other businesses in road transportation and distribution reduce their costs and become more efficient with Frotcom's software. To attend to the different markets of Latin America, we are creating the LATAM Support Center in Peru, where we already have great know-how about Frotcom."
Valério Marques, CEO at Frotcom International, stated that "The best news for us about this expansion in Latin America is that it is being driven by customer demand, as the operations which started a few years ago in Peru have led to reference customers across the region to want to equip their fleets with Frotcom also. This is again confirmation that Frotcom has emerged as a best-of-breed fleet management system. The great aftersales service provided originally by Frotcom Peru, which was paramount to finding solutions to meet the customers' expectations, will now be leveraged and expanded to several other countries in LATAM."
The automotive market in Latin America is expanding at an increasing rate. It aims to implement strategies to enhance corporate fleet safety, which makes the use of intelligent fleet management systems like Frotcom in these countries crucial, as they ensure increased safety, cost reduction, and more efficiency in all fleet operations.
If you are considering adopting a fleet management system to your fleet, contact today a member of our team.
Post tags:
Frotcom
Frotcom Partner
Frotcom Colombia
Frotcom Honduras
Frotcom Mexico
Fleet management software
Become a Frotcom Partner