New Frotcom Solutions Center
The new Frotcom Solutions Center intends to provide customers with a simple platform to request an upgrade to Frotcom services, connecting them with Certified Partners worldwide.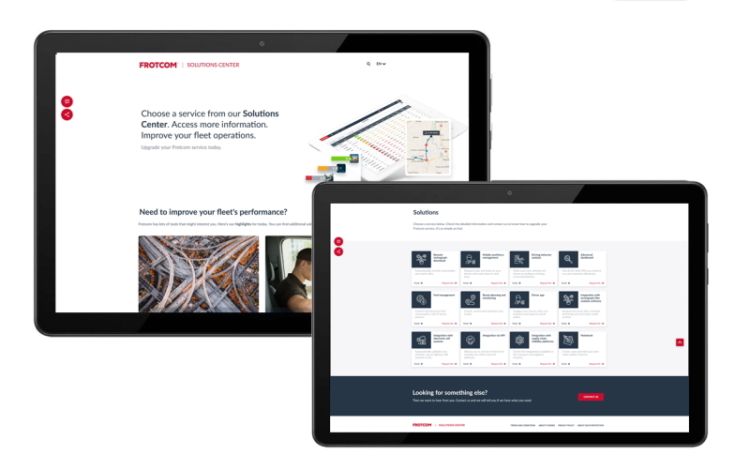 Frotcom Solutions Center is a platform specially built for Frotcom customers to discover new features to improve their fleet management and connect with Frotcom Certified Partners simply and intuitively.
The new e-commerce-like platform presents Frotcom's newest and latest feature releases through an attractive design with short descriptions and images. It also allows all Frotcom users to directly contact their country's Frotcom Certified Partners to quickly get more information on Frotcom features.
The platform will be available in Frotcom's software through a specific link to the Solutions Center.
Valério Marques, CEO of Frotcom International, stated: "Frotcom is a very comprehensive solution, composed of many different tools. Not all customers use the same tools. In fact, only some of those tools have been activated for most customers. The new Solutions Center allows you to very easily figure out which other Frotcom tools or features could be of interest to your company. Then you just need to submit a request for more information, which will allow our local Frotcom Certified Partner to get in touch and demo the new tools."
If you would like to know more about the new Frotcom Solutions Center, contact a member of our team.
Post tags:
Frotcom
Solutions Center
New platform
Frotcom certified partners
Feature releases