Frotcom Botswana hosts "Sustainable Fleet Management Strategies in the Covid-19 Era" convention
The convention organized by Frotcom Botswana aimed to provide a forum for professionals from across the transportation and fleet management industry to share ideas and experiences on sustainable fleet management in the context of COVID-19.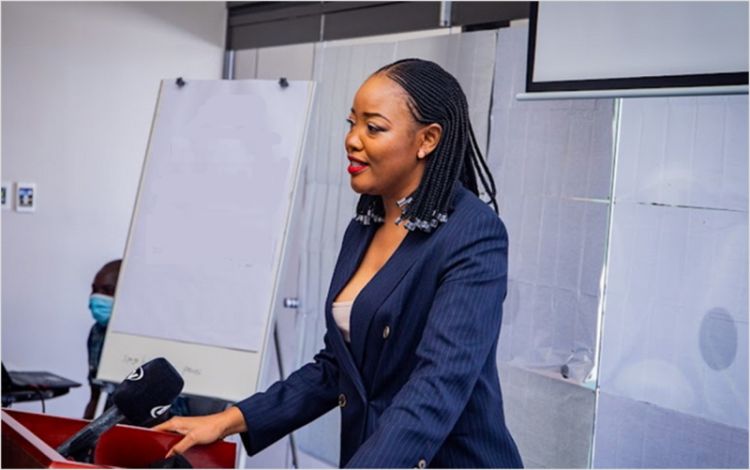 While the rapid development of vaccines against COVID-19 is a remarkable achievement, this new normal is likely to last indefinitely, and the industry will have to engage in reinventing sustainability strategies for the future.
With this understanding, from November 24 to 26, 2021, Frotcom Botswana hosted the convention "Sustainable Fleet Management Strategies in the Covid-19 Era" at the Phakalane Golf Estate Hotel Resort in Gaborone, promoting communication among transport industry players.
The event, attended by government members, with media coverage, and counting with the presence of the Deputy Director, Mr. Godwin Tlhogo, from the Transport and Communication Department, promoted dialogue and relied on experienced professionals in Fleet management, Transportation and Logistics, Business Strategy, Finance, and Accounting as moderators and facilitators. It was also an excellent opportunity to introduce Frotcom's GPS vehicle tracking and fleet management software to the local business community.
Mrs. Lindiwe Masuku, Frotcom Botswana's CEO, stated about this event: "I wish to thank the entire team for their tireless work and commitment in ensuring the Frotcom brand's visibility. We are gratified to have received coverage on Botswana Television (BTV) and in the press, demonstrating the importance of this convention. The event included participants from government and parastatal fleets that do not currently have fleet management systems and was an excellent opportunity to showcase Frotcom's solution through live demonstrations. We believe that this convention was a significant milestone, and we are considering holding it annually to address current fleet management challenges."
For more information on how Frotcom can help you achieve your fleet management goals, contact a member of our team.
Post tags:
Frotcom
Frotcom Botswana
Sustainable Fleet Management Strategies in the Covid-19 Era
Convention
Fleet sustainability
Fleet management
Frotcom Certified Partner