New real-time tracking services available in Frotcom
We are pleased to announce three new Frotcom services that aim to provide fleet managers with more information about their vehicles and help them achieve maximum fleet performance.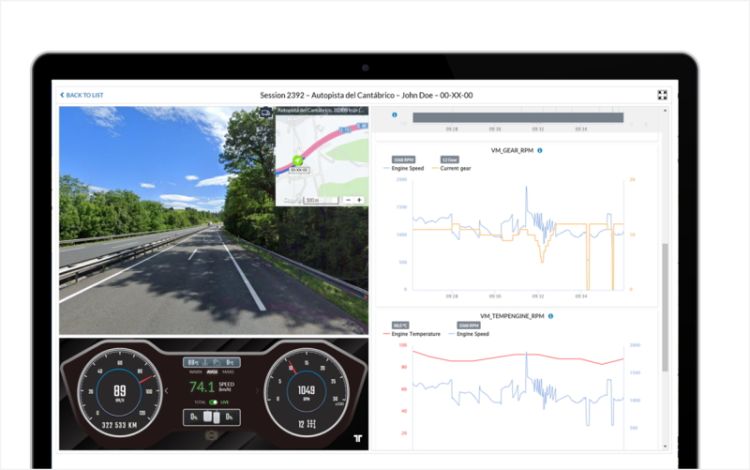 In 2021 Frotcom released the new Real-time tracking mode, in which GPS and vehicle data are collected and made available to users once a second. 
We are now pleased to announce that Frotcom is about to include three new complementary services:
 
Extended CANBus collection, which provides you with much more data collected from trucks, including accelerator and brake pedal position, gear, retarder and many other driving parameters;
Customized graphs for you to create your own graphs with up to four variables in each graph; this makes their visual analysis and comparison much easier and efficient;
Driver coaching to monitor how vehicles are driven and coach your drivers for maximum performance. This new module provides you with extra tools to improve your drivers' driving behavior and thus reduce your company's fuel and maintenance costs.
By associating the real-time tracking mode with these new Frotcom services, you will access even more real-time information regarding your vehicles and drivers and enjoy several benefits, such as:
 
Knowing in detail how vehicles are being driven;
Easily identify driving improvements to be made and communicate them to drivers;
Train drivers on the job and keep improving with no need for training on-premise;
Extend driver coaching to all drivers with a fraction of the costs;
Assist inexperienced drivers from a distance;
Reduce costs and increase productivity.
For more information regarding these and other Frotcom features, contact a member of our team.
Post tags:
Frotcom
Real-time tracking features
Fleet management software
Extended CANBus Collection
Customized graphs
Driver coaching
GPS vehicle tracking
Fleet data
Fleet performance
Vehicle data
Data analysis
Intelligent fleets