Why become a Frotcom Certified Partner?
We challenged some of our partners to tell us what led them to become Frotcom Certified Partner in their countries and how it changed their lives.
Being a Frotcom Certified Partner is much more than just being part of a distribution network. It means being part of a successful and growing team!
So we challenged some of our Certified Partners to share why they chose to represent Frotcom in their countries and how being part of this partner network changed their lives. 
"What made you decide to represent Frotcom in your country?" was the first question we asked our Certified Partners.
Frotcom Spain's CEO, Eduardo de Antonio, revealed: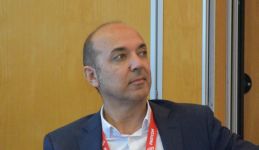 "I was looking for a change in my professional life toward a more stable market sector, and the transport sector has continually been growing without interruption throughout this century. After one year as a sales representative in Frotcom Spain, I had the opportunity to manage the company, and I accepted the challenge. It was, perhaps, the most important decision of my professional life, and I think it was the right one."
 
Frotcom Romania's CEO, Ciprian Ionescu, also shared his reasons for choosing Frotcom: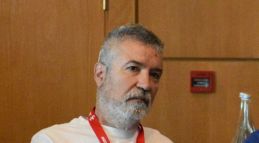 "After the financial crisis in 2009, I was looking for a new business opportunity in Romania based on my experience and demands. I found in Frotcom the same principles I was educated for, so I was excited to follow the same path with similar team members."
 
When asked, "How has being a Frotcom Partner changed your life?"
Barry O'Brien, General Manager of Frotcom Ireland, stated: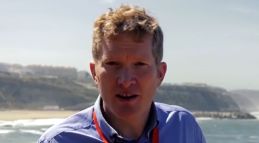 "My company is quite small, with only three employees, but I have the support and the resources of Frotcom International, which has 50+ people employed. So even though I don't directly employ software developers, marketing managers, or a technical support team, I have all those people working for me, which is truly game-changing. Essentially, that's the most important thing: I am a small company, but part of a bigger one."
Eduardo de António also promptly answered:
"Well, it changed my life forever. After seven years as a Director, I have learned how to manage a company and people. Today we are an important partner in Frotcom, and my greatest satisfaction is to be able to employ four people. The purpose of Frotcom Spain is, beyond generating profits, to create jobs for the welfare of society."
To the question, "What recommendation can you give to anyone who wants to become a Frotcom Partner?"
Frotcom Ghana's Managing Director, Emmanuel Agyeman Duah, kindly shared his thoughts: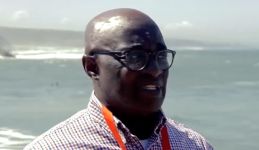 "I would say to everyone who wants to start a business in fleet management and vehicle tracking to look for a reputable company such as Frotcom International because they will be there for you. The after-sales service and sales support are excellent, and I believe it's a win-win situation for anyone. The support is there."
Eduardo de Antonio left his advice for anyone looking to become a Frotcom Partner:
"Do not be afraid to put all your efforts into making this project grow. The pandemic has shown that the transport sector is a basic, stable, essential, and irreplaceable sector for any country's social and economic stability."
Ciprian Ionescu also stated: "Forget any other rules and follow the real professional way here, in Frotcom."
Frotcom has been around since 1997, and we are currently present in more than 40 countries, used daily by more than 15.000 users. We are a solid company and have been growing steadily over the years.
If you are interested in becoming a Frotcom Partner in your country, fill out our Frotcom partner application form.
Post tags:
Frotcom
Frotcom Certified Partner
Frotcom Spain
Frotcom Ireland
Frotcom Ghana
Frotcom Romania
Fleet management
Interview