What is Frotcom's Multi-fleet management?
Frotcom's Multi-fleet management solution solves concerns regarding managing multiple fleets.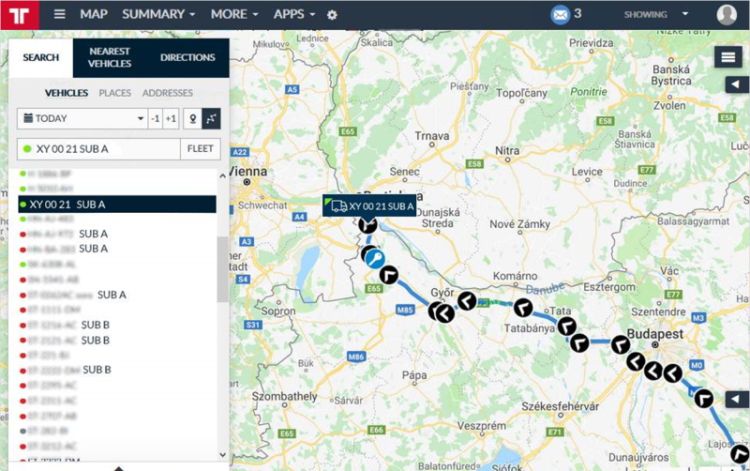 Outsourcing is an increasingly popular strategy for companies to ensure the success of their transport operations. It allows companies to solve distribution needs at specific work peaks or to cover particular areas where using their fleets could require more workforce, thus making operations more expensive.
As a fleet manager, subcontracting can be challenging since it requires monitoring multiple fleets simultaneously. You must control each fleet's routes and communicate with a larger number of drivers while ensuring timely completion of the services without creating conflicts with subcontractors.
Frotcom's Multi-fleet management allows you to manage several fleets simultaneously almost as if they were a single fleet.
In response to these challenges, Frotcom has one of the most innovative solutions in fleet intelligence: Frotcom's Multi-fleet management is specially designed for road transportation/logistics companies with subcontracted fleets wishing to monitor its subcontractors' traffic through a single system.
This unique Frotcom feature enables you to monitor the location, activities, and availability of all or part of the managed vehicles, receive notifications regarding the vehicles' temperature or delays in arrival at the destination, and even interact with drivers via text messages. It also provides access to Fleet management reports for subcontracted fleets.
Watch the video to learn how to manage subcontracted fleets on Frotcom.
 
To know more about this and other Frotcom features, contact a member of our team. 
Post tags:
Frotcom
Multi-fleet Management
GPS vehicle tracking
Fleet management system
Intelligent fleets
Subcontracted fleets