New Frotcom Certified Partner in Bosnia and Herzegovina
Frotcom is pleased to announce the expansion of its certified partner network to Bosnia and Herzegovina, reinforcing the concept of intelligent fleet management in the country.
 
Frotcom continues to expand worldwide, and our growth is supported by a network of partners who firmly believe that Frotcom is the right solution for companies to achieve accurate fleet intelligence. Frotcom's network has expanded to Bosnia and Herzegovina, with Mr. Bojan Simeunović at the helm of the new Frotcom Bosnian team.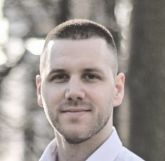 "After doing some short market research in Bosnia, I noticed the potential for business in the country. Of course, there is already some competition, but Frotcom offers services that they don't have," he shared.
 
Frotcom Bosnia's general manager also revealed that: "We want to provide our customers with quality service and avoid major fines with the help of Frotcom's services, such as online downloading of driver card and tachograph data.
Moreover, Bojan Simeunović pointed out that the API integration of Frotcom's GPS vehicle tracking software with the BG Toll and Hu-Go services, which allow "automatic toll payments in Bulgaria and Hungary, respectively," will significantly benefit companies with fleets in the country, as he believes.
Frotcom continues to grow as one of the most reliable fleet management solutions and is distributed in more than 40 countries. If you want to become a Frotcom Partner in your country, visit our website.
Post tags:
Frotcom
Frotcom Certified Partner
Frotcom Bosnia and Herzegovina
Fleet management
Fleet management system
Intelligent fleets
GPS vehicle tracking
Bojan Simeunović