The 11th edition of UNIRAID took place from October 8 to 16, and Frotcom supported this great humanitarian adventure of solidarity!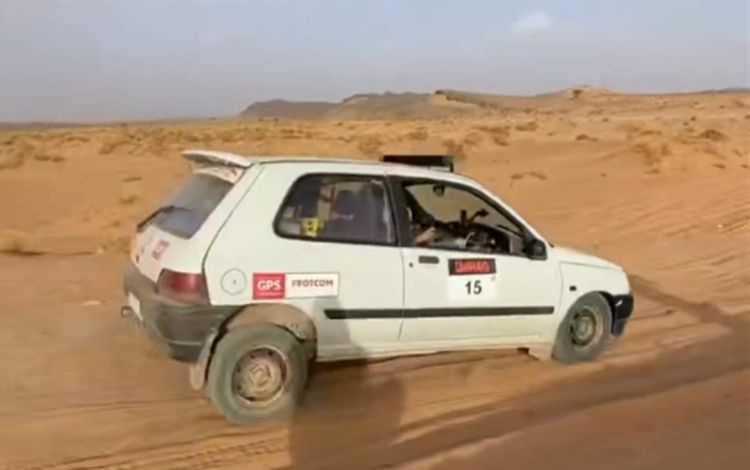 UNIRAID is a famous solidarity adventure carried out by road for entrepreneurial students, with some registrations reserved for non-students with a passion for humanitarian aid.
The event took place from October 8 to 16 and started in Tangier. The participants navigated through a six-stage itinerary with a road book across the old Paris-Dakar route, crossing the Atlas and the Erg Chebbi dunes towards Marrakesh. Throughout the course, the participants overcame obstacles, challenges, and tests to cross Morocco from north to south and deliver solidarity materials to some villages.
Frotcom supported the entire journey of the team of Rita Mar and Bernardo Estriga, who traveled the route in a Renault Clio with a GPS tracking device installed by Frotcom, allowing all participants, friends, and family to follow in real-time all their steps in this adventure.
Frotcom also extended its support to the event by collecting goods from its employees, such as non-perishable products, school supplies, toiletries, clothing, toys, and books.
Gisela Batalha, Frotcom International Communications Director, shared about the experience: "this event brings together some values aligned with Frotcom's, such as team work, and solidarity, contributing to a better world. As part of Frotcom's Social Responsibility, we sponsored the team Estriga-Mar, and we thank them for the effort and enthusiasm for delivering solidarity material to associations, schools, and villages with extreme poverty conditions".
Post tags:
Uniraid 2022
Frotcom International
GPS tracking
Real-time tracking
Humanitarian event