Frotcom has a new Partner in Togo
Frotcom welcomes its new Partner from Togo, the vehicle repair company Kess-greenconcept.
Frotcom's partner network is getting enriched and growing by the day!
Kess-greenconcept, founded in 2014, is the new Frotcom Partner in Togo (Frotcom Togo), and we couldn't be more thrilled. Sharing the same values as Frotcom, the West African company quickly identified Frotcom's potential to allow them to expand their business area, provide excellent customer service, and create meaningful connections with other partners worldwide.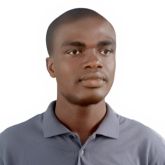 Komi Gérard Kessougbo, Owner of Kess-greenconcept, shared a few words:
"We are very excited to be part of Frotcom's partners' network and truly believe this partnership is the right choice for the growth of our company. Moreover, we look forward to networking with other Frotcom partners, exchanging experiences, and increasing our knowledge in fleet management."
If you want to become a Frotcom Partner in your country, visit our website.
Post tags:
Frotcom
Frotcom Partner
Frotcom Togo
Fleet management software
Become a Frotcom Partner