New Frotcom Partner in France
Frotcom's new certified partner in France promises to help companies comply with the country's strict transport regulations.
We are happy to announce a new partner in France!
Frotcom France was created in November 2022, but despite being new, it combines the experience of the Frotcom Benelux team with a team of French installers who ensure excellent technical service.
Companies in France can now benefit from Frotcom's simplicity and unique characteristics to optimize operations and decrease fleet costs.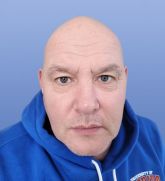 Eric Claessen, Director at Frotcom France, stated:
"As a Frotcom partner, Frotcom France anticipates a challenging market but also sees an excellent opportunity in the country. Since France has stricter road transport regulations than other European countries, the team's mission will be to assist transport companies in complying with these regulations".
If you want to become a Frotcom Partner in your country, visit our website.
Post tags:
Frotcom
Frotcom Certified Partner
Frotcom France
Professional fleet management software
Become a Frotcom Partner
Road transportation