Frotcom will be participating at Tech4Fleet 2023
The V Congress of Technologies for Fleet Management is taking place in 21-22 of June in Madrid, Spain.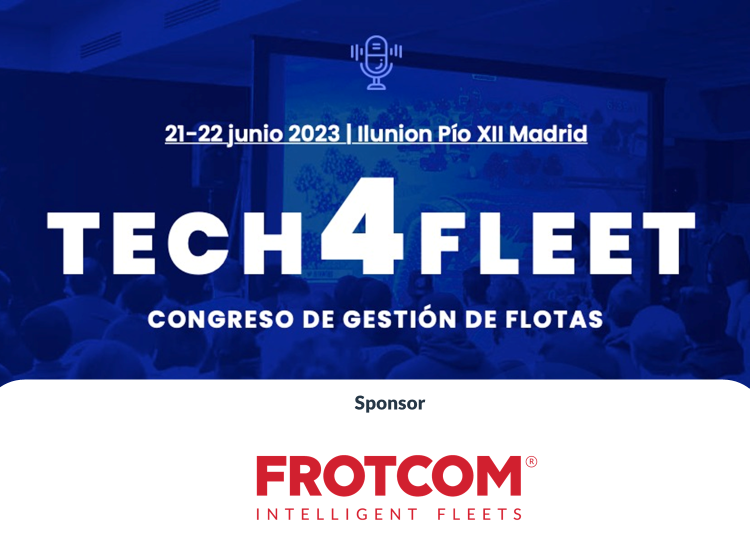 Once again, Madrid is converting into the capital of technology for Fleet Management for two full days, 21 and 22 of June, at Tech4fleet 2023.
Tech4Fleet is a technology conference focused on fleet management. The biggest companies in Telematics and IoT will discuss the main trends in Transport and Logistics; IoT, Big Data, Artificial Intelligence; and Electric and conventional mobility. As a proud sponsor of Tech4Fleet, Frotcom will be showcasing their GPS Vehicle Tracking and Fleet Management system and its new releases:  
•    Extended CANBus collection, which provides you with much more data collected from trucks (including accelerator and brake pedal position, gear, retarder, and many other driving parameters);
•    Driver coaching to monitor how vehicles are driven and coach your drivers for maximum performance with real driving data;
•   Advanced Dashboard revamped and improved with a lot more indicators.
Eduardo de Antonio, Country Manager of Frotcom Spain, is one of the speakers, don't miss it!
Get your tickets on the organizer's page now and join us at the "V Congreso de Tecnologías para la Gestión de Flotas" in Madrid, Spain!
 
Schedule a meeting with Frotcom