Bula Trans enhances quality of service with Frotcom
Fuel management | Route planning and monitoring | Remote vehicle immobilization
Bula Trans is a Macedonian company with over 20 years of experience, active in international transportation, construction materials, and furniture component businesses.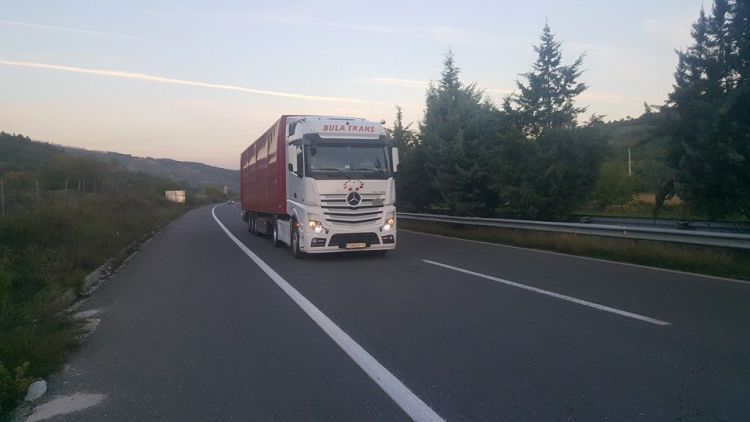 Bula Trans enhances quality of service with Frotcom
Bula Trans* owns a fleet of 13 trucks, fully  Euro 5-standard compliant, and has decided to buy Frotcom to improve the quality of its services, the connection between the office and its drivers, and to offer their clients a better service.
According to Mr. Seadin Ali, CEO at Bula Trans, "We implemented Frotcom to reduce costs and make our business more efficient, and the system has undoubtedly helped us do that. Through integrated navigation, communication with our drivers became more efficient and economic. Frotcom's fuel management also enabled us to have access to data from our trucks, permitting us to save fuel, decrease costs, and control driving behavior.  Being possible to create preferred routes and associate them to vehicles, helps us to plan accordingly and deliver a better service to our customers".
Watch the promotional video of Bula Trans.
* Bula Trans is now Hobi Logistic.