HAM Group Distribution enhances operational efficiency with Frotcom
Kosovo's HAM Group is using Frotcom to take control of its fleet and delivering on time, every time.
Pristina-based HAM Group, now in its 25th year of operations, manages a multi-faceted business of ICT, Energy, Agricultural Commodities and Logistics & Distribution. Over the years, the HAM Group's Logistics & Distribution unit has built up a reputation for excellence and world-class customer service. The group's Logistics & Distribution division, which operates an 18-vehicle fleet of heavy load trucks, side loaders for grounding and curtain-side trailers covers the entire Kosovo region and its neighbor Albania, and has recently adopted Frotcom fleet management solution.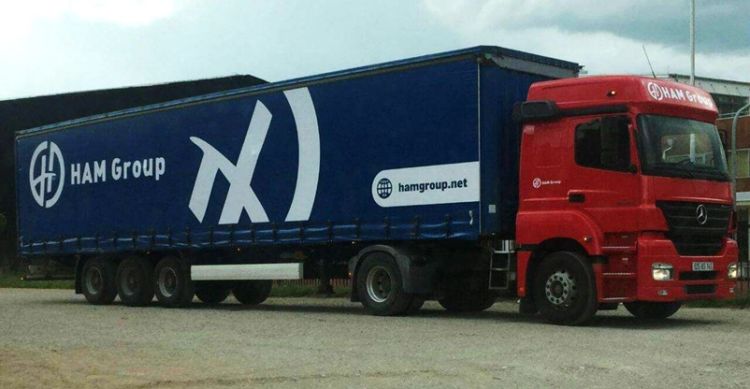 As part of its customer-oriented business model, HAM Group's plans required more efficient logistics to deliver on time, only achievable through a fleet management solution. Finding a solution provider was an easy proposition, as the grapevine was a-buzz with information about Frotcom, presenting a perfect fit for the group's fleet management needs.
The main challenge for the HAM Group was how to achieve an increase in efficiency without a substantial increase in investment. This translates into "doing more with a same-size fleet of vehicles and drivers", said Mr. Genc Ahmetaj, Logistics Manager at Ham Group.
Apart from two main highways, crossing north-south (M2) and east-west (M9), Kosovo's intricate road network of local roads made the challenge of tracking the fleet all the more difficult.
Today, Frotcom Kosova and HAM Group have successfully collaborated in implementing a full tracking and monitoring solution that addresses the group's needs to track their vehicle assets in real-time, as well as monitor driver behavior. This has led to improved communication with drivers through accurate GPS positioning data and a more vigilant and service-minded attitude from the drivers.
The Frotcom dashboard, in particular, has been praised by company officials as providing a single point of access to all the information vital for the business' day-to-day operations.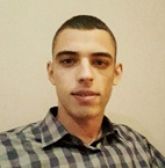 Mr. Genc Ahmetaj, Logistics Manager at Ham Group
Ultimately, the HAM Group has managed to increase its efficiency without an investment in a larger fleet or doling out overtime, while maintaining the already outstanding quality of service to its customers.
Mr. Genc Ahmetaj said, "Although we mainly use Frotcom for tracking the trucks, it also assists us in better planning. As Frotcom records all the kilometers and provides us useful information about loading / unloading periods, there is no error when assigning jobs to drivers."
He also stated, "In the near future, we plan to use more features and functionalities available in Frotcom".
Post tags:
Frotcom
Ham Group Distribution
Frotcom Kosova
Intelligent fleets
Fleet management
Decrease fleet costs
Enhance operational efficiency
Vehicle tracking
Improvement of drivers' behavior
Better communication with drivers