Alushi-Trans and Frotcom working together to automate fleet operation
Frotcom and Alushi-Trans are working together to run the company's fleet operations more efficiently, automating once time-consuming manual procedures.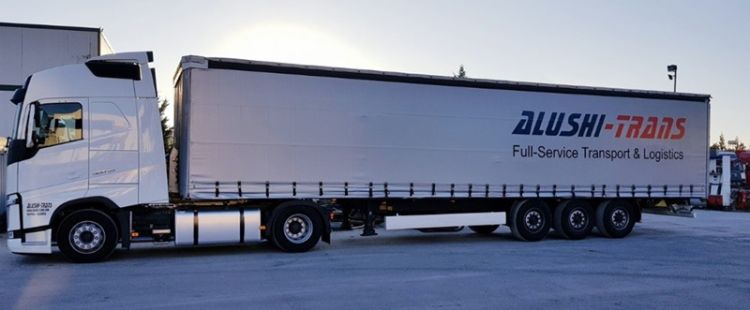 Established in 1991 as a local Albanian road transportation company, by 1993 Alushi-Trans was working across the continent of Europe.
Today the Alushi-Trans fleet numbers 17 trucks, 30 curtains sided trailers, three 12 T. trucks, two 3.5 T. vans and operates a terminal equivalent to almost three soccer fields with two warehouses of 2,000m2 each.
Alushi-Trans was looking for a GPS fleet tracking system to help them with the time-saving automation of previously manual activities, thus creating better and more cost-efficient working practices in the office and on the road.
The company was also looking for a way to reduce the high volume of calls from customers wanting to know the whereabouts of their cargo and its ETA (estimated time of arrival) which was time-consuming for both office personnel and drivers who had to constantly be in contact with each others. Often drivers had to idle their vehicles to take calls, provide their location and calculate their ETA for the client.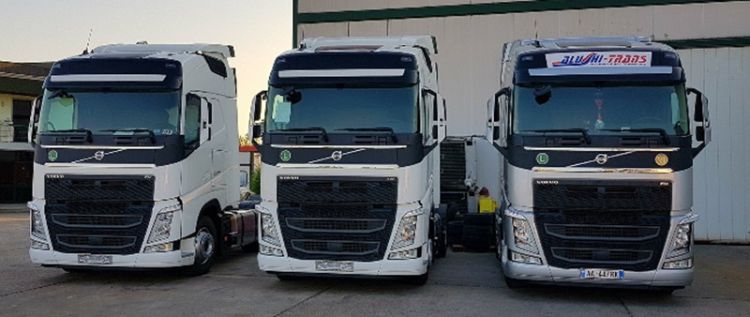 As a solution, Frotcom was a natural fit. Robert Alushi, Manager of Alushi-Trans immediately noticed the benefits Frotcom brought to the company in improved fleet performance.
Upon implementing Frotcom, Robert noticed an immediate spike in client satisfaction, with tracking tickets being created to allow customers to have free real-time access to the locations of the vehicles transporting their goods.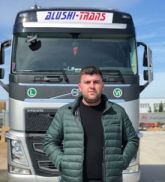 "We've been able to reduce phone calls by 35% and improve our productivity by allowing customers to track their goods in real time and view reliable ETAs, thanks to Frotcom's CRM – Customer relationship management module," reported Robert Alushi. He also noted, "we can now provide a quality service to customers with complete transparency of both location and ETA. We are also able to monitor each vehicle tracking both location and delivery schedule, allowing the office to route drivers more efficiently throughout the day."
When you visit Alushi-Trans, you can't miss the LCD placed on the wall in the reception, with Frotcom TV showing the whereabouts of its fleet in real time alongside current information and panoramic street views. You feel like you have a seat in the cab with every driver working that day.
Post tags:
Automation of fleet procedures
Alushi-Trans
Efficient fleet operations
Improve productivity
Estimated time of arrival
ETA notification
Frotcom TV
Reduce idle times
Customer satisfaction