Ireland added to the Frotcom Certified Partner network
We are excited to announce that Fleet Technologies Ltd has signed an agreement to represent the Frotcom fleet management system in Ireland.
Fleet Technologies Ltd was established in 2009, five years after Barry O'Brien the company's owner first started working in the Automotive Electrical industry.
For the last six years, Barry has been supplying and installing GPS Tracking solutions, providing a customer-focused approach to his clients, many of whom have been in business with him from the start. There's little that Barry doesn't know about the tracking industry in Ireland and he is evangelical about the benefits Frotcom will bring.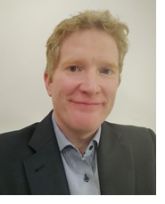 As Barry says, "Before my partnership with Frotcom, I was only able to provide basic GPS tracking services. I am now looking forward to a future where I can supply Frotcom's world-leading GPS tracking products to my existing customers as well as new clients."
His excitement is infectious "I felt there was an opportunity in the Irish market for more advanced GPS Tracking products. Solutions such as Remote Tachograph Downloads, CAN bus Tracking, Workforce Management, and Driver Behavior functionalities all of which make Frotcom stand out from existing Vehicle Tracking products available in Ireland."
We are sure that all these exciting products will bring growth to the market and ensure Frotcom Ireland becomes a trusted partner to its clients.
Post tags:
Frotcom
Frotcom Certified Partner
GPS vehicle tracking
Fleet management system
Intelligent fleets
Frotcom Ireland