Frotcom International renewed ISO 9001:2015 certification
We are extremely proud to announce that Frotcom International has renewed ISO 9001:2015 certification for its Quality Management System (QSM).
Frotcom's ISO 9001:2015 certification became effective in April 2019 and was issued by TÜV Rheinland, requiring the engagement of our entire organization. Certification encompasses Frotcom's entire portfolio and represents third-party validation of the company's long-standing and unwavering commitment to providing the highest quality products and services to our customers, across all of our business segments.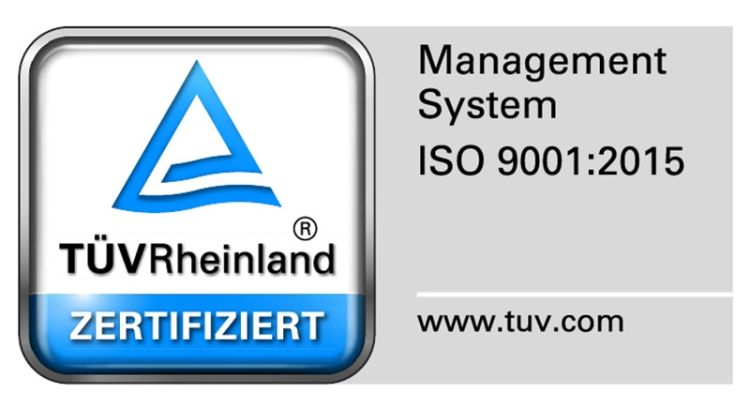 The adoption of these protocols within our Business Management System further ensures that our customers receive consistent excellence in the provision of quality products, as well as continued improvements in service, increased operational efficiency and enhanced accountability.
 
Valério Marques, CEO at Frotcom International, said: "We are delighted to have renewed the respected ISO 9001:2015 certification for the fourth consecutive year, a certification which reflects Frotcom's customer-centric commitment to exceptional quality. At Frotcom we ensure that each product and service meets these world-class standards in quality management for our customers."
About ISO 9001:2015
ISO 9001:2015 is a globally recognized quality management standard developed and published by the International Organization for Standardization (ISO), granting to companies all over the world that meet or exceed rigorous international standards in quality management. The standard is based on several quality management principles, including a strong customer focus, the involvement of high-level company management, a process approach and ongoing improvement to the service provided.
Post tags:
Frotcom
ISO 9001:2015
Frotcom International
ISO 9001:2015 certification
Intelligent fleets
GPS vehicle tracking
Fleet management system